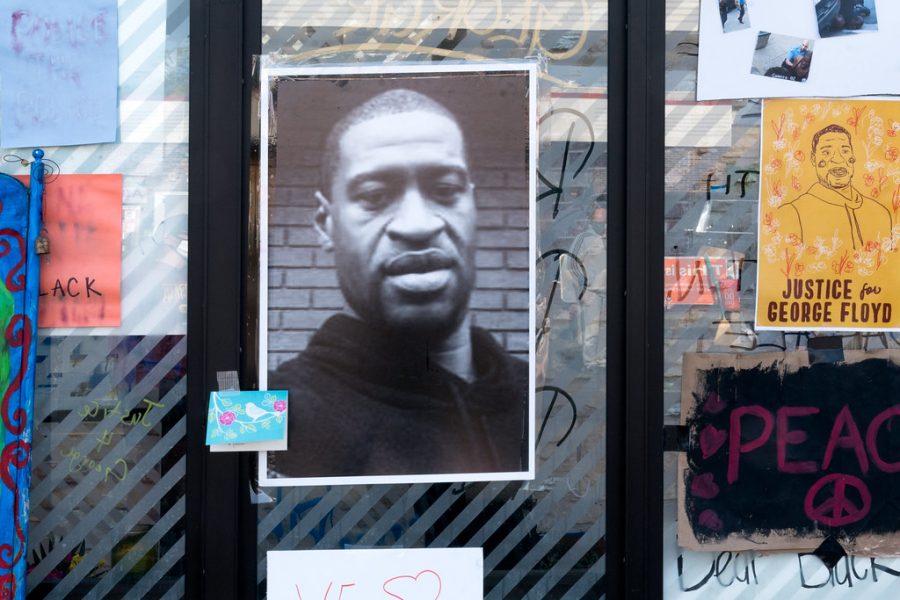 Lorie Shaull
George Floyd, a 46 year old black man was killed when three white police officers pinned him to the ground, and Officer Derek Chauvin put his knee to his neck and choked him to death. 
Floyd was shopping at a local convenience store on Monday, May 25 to buy cigarettes. The worker in that store had confronted him for using a counterfeit twenty dollar bill. After he had been confronted, the store had called 911 and shortly after the police arrived at the scene, they had pinned Floyd to the ground and he was murdered about 20 minutes later he was pronounced dead. 
"Videos shows officers taking a series of actions that violated the policies of the Minneapolis Police Department and turned fatal," said Evan Hill, New York Times reporter, "leaving Mr. Floyd unable to breathe, even as he and onlookers called out for help."
According to the Times, all of the police that were involved at the scene were fired from the Minneapolis Police Department. Derek Chauvin had his knee pinned on Floyd's neck for eight minutes and 46 seconds and ultimately killed Floyd. The next day Chauvin was charged with manslaughter and murder. The other two officers that were involved with the murder of Floyd were charged with second degree murder.
"Across the United States," said Lateshia Beachum of the Washington Post, "hundreds of thousands of protesters gathered Wednesday for a ninth night to call for police accountability and justice for George Floyd."
According to the Post, many people have been standing up for the racism and injustice that our country is facing. Every state in the United States have come together and have put on some sort of protest and standing up for the murder of George Floyd.