Winter Training Springs Into Action
This informal club's 2017-2018 "season" is just fledging, and participants are eager to prepare for this year's track season.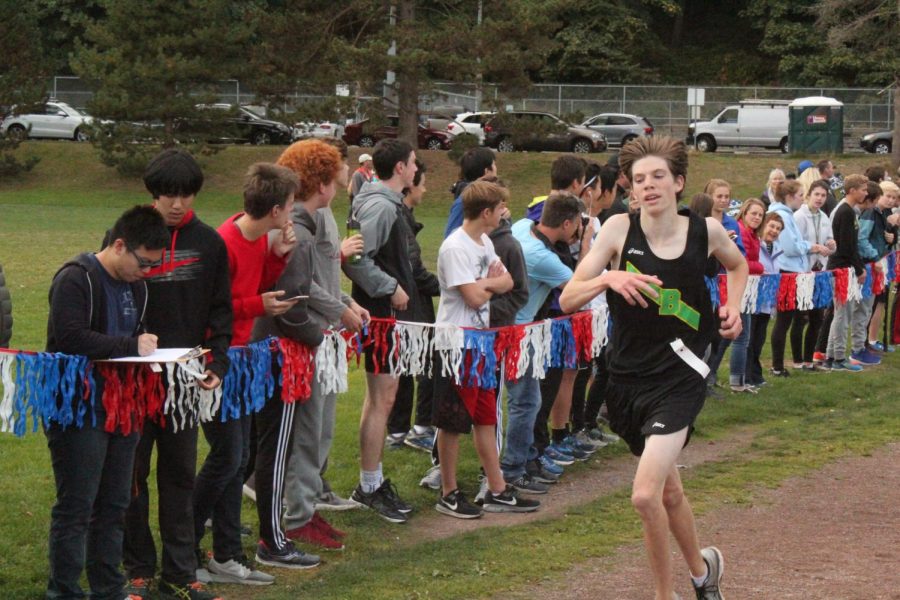 Winter training, colloquially known as "Running Club," is a semi-organized program at Bishop Blanchet, led by Coach John O'Leary and some zealous participants of both cross country and track. Among them, seniors Drew Schornak and Lars Krokum.
This program fixes the problem for runners who don't want to remain idle during the stretch between November and March, where there aren't any formal running-based activities.
"I like that it forces me to run," said Schornak. "I think I need to be held accountable, or I just won't practice on my own."
The members meet Monday through Friday after school and walk down to Greenlake with coach O'Leary. From there they plan their run for the day and practice as each runner sees fit.
"Fresh air and sunlight before it gets too dark is hugely important," said O'Leary.
This type of accountability, yet loosely organized schedule is what makes this extracurricular so unique to the Bishop Blanchet community. It's encouraged for runners to participate, but since it's not an official club, there's no pressure to do so.
The primary reason why this club remains informal is because the coaches encourage the students to participate in other organized sports such as Basketball and Wrestling.
"We want not only a well-rounded athlete, but a well-rounded student," said O'Leary. "Figuring out how to work hard and compete is what makes a successful runner."
But for those who don't find interest in any set Bishop Blanchet sports, this program is a great way to stay in shape.
"It's always a good idea to continue running in the off season," said Krokum. "Winter training is fun but also keeps me in shape for track."
The group participates in "meets" hosted by Club Northwest, an independent running program. The participation in these events is solely upon the volition if the runner, but is encouraged.
"It's all about maintaining that community and culture of running," said O'Leary.
What keeps this informal program in line with WIAA guidelines is the hands-off approach coaches take in running with the students. No stopwatches, no Bishop Blanchet transportation, just light running for personal growth.
All-in-all, winter training or "Running Club" is a great opportunity for runners, experienced or not, to stay active during the winter, bridging the gap between cross country and track season.
About the Writer
Joe Hinshaw, Reporter
Joe Hinshaw is a senior at BBHS and a new addition to the Miter's reporting staff. In his free time, he enjoys cheering on the Braves, whether it be soccer,...