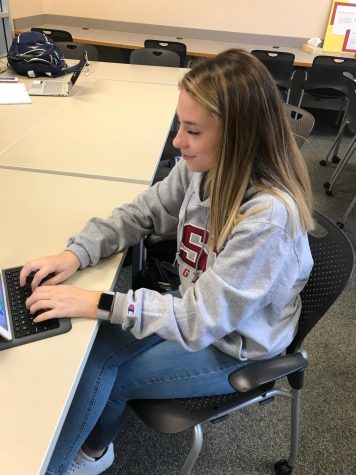 Lena Gorev, a senior at Bishop Blanchet, is a new member of the Journalism team and the Miter staff.
As an avid reader and listener of NPR and CNN, Lena strives to make sure she stays on top of what is happening around the world. Lena listens to NPR almost every morning on her way to school and looks for topics that could benefit the Miter.
She also enjoys having discussions with her parents in the morning about current events so she can get an idea on others' point of views.
Lena's main goal in Journalism is to expand her knowledge of Journalistic writing and discuss topics with the Blanchet community through interviews and being aware of what is truly happening throughout the halls of Bishop Blanchet.
Lena Gorev, Reporter
May 24, 2019

Father Parrish is getting a Parish

(Story)

May 22, 2019

Forty-Four years of fun for Mr. Mason

(Story)

May 14, 2019

One Lunch? Many Opinions, and not many are positive.

(Story)

May 08, 2019

Brave athletes continue in college

(Story)

May 04, 2019

You will remember the name, Billie Eilish.

(Story)

Nov 02, 2018

The Legacy of Jennifer Campbell

(Story)

Nov 02, 2018

The Future of Bumbershoot

(Story)