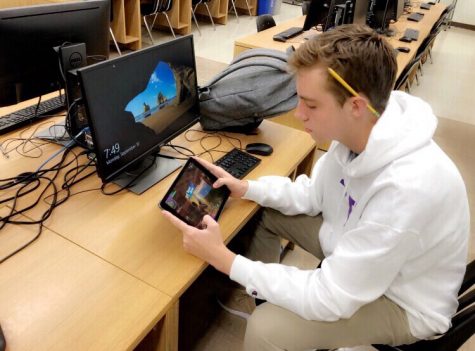 Junior Max Klauser , starting his first year writing for The Miter ,set his goals on learning to grow as a writer and journalist.
Max is on the football team and runs track as well. He enjoys reading pop culture news, especially relating to music and sports.
He reads ESPN, Complex, Bleacher Report and many more.
Some of his goals for the year include increasing how many people read The Miter and writing news with truth to be a reliable source.
Max Klauser, Reporter
May 27, 2019

Remembering a Seattle Legend

(Story)

May 24, 2019

Pallium 2019 makes the rounds and earns recognition

(Story)

May 20, 2019

Auf Wiedersehen Ms. Rembold

(Story)

May 20, 2019

Class of 2021 is in Good Hands

(Story)

May 04, 2019

When We All Fall Asleep, Where Do We Go Review

(Story)

Nov 02, 2018

The Future of Bumbershoot

(Story)