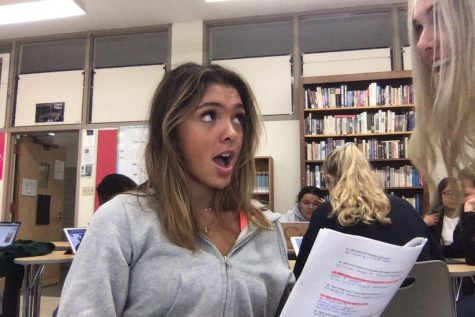 Maya Quinanola, a senior at Bishop Blanchet High school, loves to stay updated on current events from the New York Times, NPR, and CNN. She is an active member in the Bishop Blanchet community, as well as in her neighborhood. She volunteers at local food banks and is a member of TOPsoccer, that works with children born with innate setbacks either mental or physical. In addition to her community, Maya can also be seen on social media, such as, Instagram to stay connected with her friends and family. Meanwhile, she enjoys to share her photography through social media as well.
Within the Blanchet community, Maya has participated in several sports, such as Track & Field, Cross Country, and Soccer. She is known for attending all football and basketball games to support and cheer on her fellow Blanchet Braves. Additionally, she has been an active member of Donation Rotation, which primarily focuses on creating opportunities for Blanchet students to be involved in direct service within the Seattle area. Outside of the Blanchet community, Maya has worked two jobs, Just Poke and Red Mill Burgers, which is a central role in connecting her with students from schools all over.
Next year, Maya plans to attend a four year university and either study communications or computer science/programming. She is looking forward to sharing current events and articles with her fellow Braves, as well as, learning more about the Blanchet community and connecting with students from different interests during her first year of journalism.
Maya Quinanola, Reporter
May 28, 2020

Debate Over Hydroxychloroquine Has Human Toll

(Story)

May 03, 2020

Missing Out On The Senior Spotlight

(Story)

May 01, 2020

Bring Spring Break Home

(Story)

Feb 14, 2020

Shoot Your Green and Gold Shot

(Story)

Jan 15, 2020

Come Slay with us

(Story)

Jan 13, 2020

Are standardized all that?

(Story)

Jan 06, 2020

Pins Flying, Twins Flying

(Story)

Oct 18, 2019

Suits on the Loose

(Story)

Oct 18, 2019

Braves Victory at Lower Woodland Park

(Media)

Sep 30, 2019

Ella Haskins' Road to State

(Story)

Sep 18, 2019

Swim Team becomes a sisterhood

(Story)