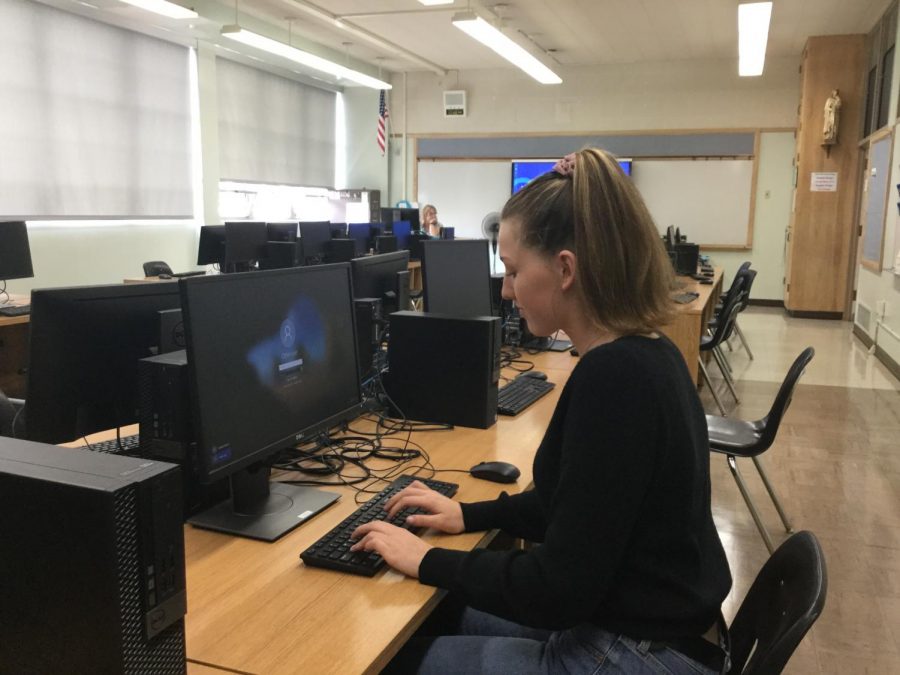 Senior Anais Erbe is excited to both be a part of the Brave community and to form stories to keep students informed. She loves to know what is happening around the world,  and as well as what is happening around Bishop Blanchet. After reading the Miter for her past three years,  she is ready to create interesting story's for the paper that she loves.
Outside of the Miter, Anais likes to get her news from podcasts, specifically The Daily by The New York Times. She believes that staying in touch with what is happening in the world everyday is extremely important. Since most days find her too busy to sit down and read the news, she finds podcasts to be her go-to news source.
Anais hopes to become a professional reporter, which  is why staying in touch with the world around her is so important. Becoming a part of the Miter will help her explore the world of journalism and build strong interesting stories to keep people in touch of their school.
Anais Erbe, Reporter
May 28, 2020

Ahmaud Arbery murdered while running in his neighborhood

(Story)

Apr 29, 2020

Gorditos restaurant keeps afloat during these unknowing times

(Story)

Feb 14, 2020

Bishop Blanchet Boys Swim and Dive team ends the season with a splash

(Story)

Jan 26, 2020

Welcome to the Year of the Rat

(Story)

Jan 17, 2020

Bishop Blanchet boys swim goes to the NW Catholic Invite

(Story)

Nov 25, 2019

Bishop Blanchet holds a Native American assembly

(Story)

Nov 08, 2019

Bishop Blanchet defeats Eastside Catholic one last time

(Story)

Oct 18, 2019

JV football played a hard game against O'Dea

(Story)

Oct 01, 2019

JV Football wins a close game against Kennedy Catholic

(Story)

Sep 18, 2019

Varsity football starts off the season with a win

(Story)