One Bishop Blanchet Family
BBHS celebrates the cultural diversity of its community in the second annual Family Unity Night
On May 2, Bishop Blanchet and the Multicultural Affairs Council hosted Bishop Blanchet students and faculty along with their families for the second annual Family Unity Night (FUN).
Spearheaded by Director of Diversity and International Student Services Janah Valenzuela, the Multicultural Affairs Council was founded in an effort to promote inclusion for BBHS students and families of color that might feel underrepresented in a historically white institution.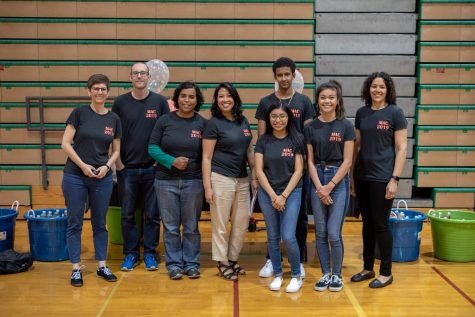 According to their mission statement, "The Multicultural Affairs Council (MAC) strives to make all members of the Bishop Blanchet Community feel welcomed, celebrated, and safe, with a focus on students and families of color."
As their mission statement suggests, the MAC has an emphasis on student leadership so as to directly address the aspects of this school that isolate members of the Bishop Blanchet community coming from more diverse backgrounds.
Students such as junior Benhur Tesfamariam, who was appointed during the founding of the MAC as a representative and organizer of events such as Family Unity Night.
"This [MAC FUN] was better than last year and I hope it continues to grow and become a Blanchet annual tradition. My time on the multicultural affairs council has helped me to put this event together and I enjoyed every moment of it." said Benhur
The first FUN was held in the Auxiliary Gym, often referred to as "the small gym," as a result of projected attendance being quite small. What the MAC would soon discover was that not only did they meet their expected attendance, they actually far exceeded the figure.  This surfeit of attendees would compel the Bishop Blanchet administration to host the 2019 FUN in the Ernie Rose Gymnasium, also known as "the main gym."
Director Janah Valenzuela made sure to highlight this success in her speech that kicked off this year's FUN.
"We hope this event continues to grow each year and that more students and families get involved with the MAC." said Ms. Valenzuela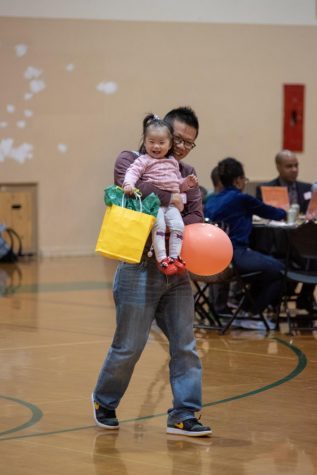 Students and family members outside the MAC were encouraged to participate in the event, resulting in a staff replete with volunteers from a gamut of atmospheres contributing to the night.
Senior Deaborah Gebreyesus volunteered as an emcee for FUN alongside fellow Associated Student Body (ASB) officer Kyle Scott.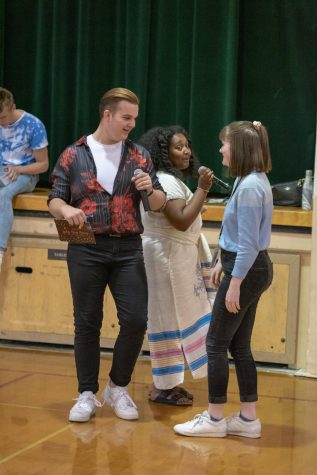 "Family Unity Night is an amazing way to learn more about the amazing cultures that surround families of our school," said Deaborah, "I am Ethiopian and it was so cool seeing girls who share the same culture as me dance to our songs and cook traditional dishes. On the other hand, I had such a blast eating foods from different cultures and learning their music."
Indeed, families attending the event brought delicacies indelible to their culture as a means of catering Family Unity Night in addition to the professional services of local eateries. From Indigenous tacos provided by Off the Rez food truck, Ezell's Famous Chicken, authentic Mexican food from Cocina Oaxaca, and so much more, the attendees of FUN enjoyed a feast reaching every corner of the world. 
Sophomore and student volunteer of FUN, Jay An believes that the existence of events such as FUN demonstrate the willingness of the Bishop Blanchet community to better recognize it's shortcomings in regard to cultural appreciation.
"Honestly, we don't have that many Asian students at our school, and many families showed up even though they weren't Asian to enjoy Asian music, food, and things, trying to better understand Asian culture." said Jay
Jay was one of the many students who spent hours helping set up FUN for the more than 15 families that were in attendance. As people began to fill the gym, they were able to enjoy the talents of steel drummer Obe Quarless.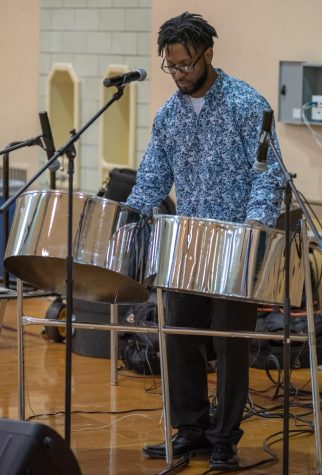 "I think the steel drums were an excellent way to welcome everybody." said teacher and MAC member Jesse McFeron
Once as everybody had arrived, Mr. Quarless gave an enlightening presentation on the instrument he had opened the night with and its origins as a symbol for resistance against colonial impression.
Family Unity Night is a stepping stone towards something great on the horizon for Bishop Blanchet. It may take time, but thanks to the efforts of the Multicultural Affairs Council and the passion for community by everyone in attendance, BBHS is proudly more educated and unified as one Bishop Blanchet family.
About the Writer
Jack Haskins, Reporter
Jack Haskins, a senior at Bishop Blanchet,  consumes news in the form of Snapchat stories provided by The New York Times, CNN, Vice, and NowThis.

While...