Fire Cadets Visit Bishop Blanchet
Firefighter cadets visit during mega-lunch in hopes of getting some new recruits for their upcoming program.
Local Firefighters visited Bishop Blanchet in hopes of recruiting some new students for their program this coming school year.
The program will train cadets in the rigorous field of firefighting and saving lives. Every year, this program is held as a transition into being a firefighter, it is an excellent opportunity to get out into the profession and meet people.
"It can take several years to become a Seattle Firefighter," says Chuck Bocian.  "It took my son in law ten years to be put on the squad after minor medical setbacks."
Seattle Fire Department is a very sought out place of work, and it is not often that they take new recruits, this program is an opportunity for students at Bishop Blanchet who want to look into this field of work to get their foot in the door.
"I want to become a Seattle firefighter in the near future. I was talking to the two cadets that came in and the program seems very interesting." says Kellen Back, "I am considering signing up."
"The cadets made the program sound really fun, I would sign up but my ankle is sprained pretty badly." says Luke Thenell, "I also have many torn ligaments so that might get in the way."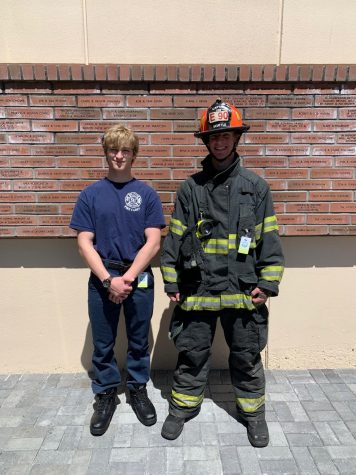 About the Contributor
Julia Stander, Editor in Chief
Senior and editor, Julia Stander, now in her second year working for The Miter, gets her news through HNL and CNN. She reads Time magazine to catch up...