Nolan's "Interstellar" revolutionizes sci-fi movies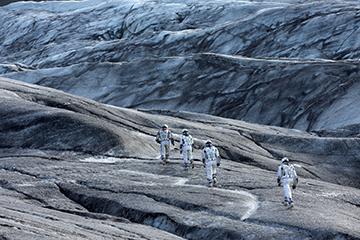 Cosmology may not be a familiar subject for many people. In fact, it is deemed as one of the most enigmatic field of all science. There are still few reliable information about the universe out of the earth; thus famous Sci-Fi movies such as Star Wars, alien, and many other movies primarily have conceived or created what would be out there in the universe; however, in 2014, the movie director Christopher Nolan who is renowned with his masterpiece "Inception" and "Dark Night", currently started his immense revolution with his new, unparalleled piece "Interstellar"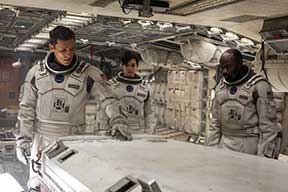 The story line of Interstellar is pretty simple, but fascinating enough. The earth is devastated by tremendous calamity that generates the earth to barren land that no longer sustains humankinds, so a group of explorers start an expedition to discover a new planet to colonize and prosper. What makes a movie amazing is that Nolan successfully delineates universal matters into his piece. Especially, the depiction of wormhole, the path between the black hole and the white hole, and rotating black hole is considered as one of most feasible and realistic aspect of this movie.
Kip Thorne, physicist from Cal Tech and scientific consultant for the film, stated "For the depictions of the the wormholes and the black hole, we discussed how to go about it, and then I worked out the equations that enable tracing of light rays as they traveled through a wormhole or around a black hole-so what you see is based on Einstein's relativity equation."
Dr. Thorne presented his theological equations and cooperated with visual effect supervisor Paul Franklin and 30 other computer artists; eventually, they created a successful delineation of wormhole and rotating black hole with Dr. Thorne's equation that satisfied Nolan to utilize it into the movie.
It is not sure how many people would know this, but it is pretty a difficult task for a SF movie to consist both entertainment and scientific accuracy, especially if its background is the wonderous, cosmic space. Sci Fi movies mostly abandon the accuracy rather than its entertainment because it is usually insuperable to sustain correctness without adequate information.
Matter of fact, scientific accuracy depletes entertainment of audience owing to its convoluted equations and theories.
Despite of these drawbacks, the "Interstellar", Nolan's another recent masterpiece performed fairly good job in fulfilling both entertainment and scientific accuracy with stunning visual effect and interesting storyline with adequate accuracy. Christopher Nolan, and all the assistants who endorsed him may have a right to at least gain applause from public.