Obamagate conspiracy unravelled.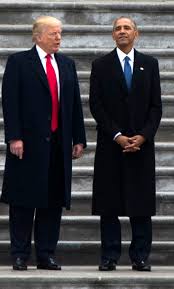 Donald Trump's administration created a theory about accusing Obama of harming his presidency that was shortly after discredited. 
President Donald Trump and his associates have created a conspiracy, called Obamagate, that accuses former President Barack Obama of planning and executing the Russia investigation to try to harm Trump's presidency before it began. 
According to Business Insider, this conspiracy theory started when Michael Flynn, national security adviser, pleaded guilty to lying to the FBI during the Russian interference investigation in the 2016 election. He lied about a phone call on on December 29, 2016 with a Russian ambassador. Obamagate accuses former VP Joe Biden and other Obama administration officials of not unmasking Flynn's name in intelligence reports. 
Shown in a Washington Post article, Obamagate blew up when Richard Grenell, the director of national intelligence, found a list of Obama administration officials who made unmasking requests. Vice President Joe Biden and Flynn were both named on this list. Trump and his administration said this showed Biden and others illegally unmasked the former national security advisors identity. This theory was shortly blown to pieces when a Washington Post report came out.
"When the FBI circulated [the report], they included Flynn's name from the beginning" said a former senior US official in a Business Insider article. "There were therefore no requests for the unmasking of that information." 
This revealed to the public that the names on the list are unrelated to Flynn's conversation with the Russian ambassador. Even so, Obamagate allegations go even further. 
"The Obamagate theory also accuses Obama and Biden of having advance knowledge of the FBI's plans to interview Flynn about his communications with Kislyak during the 2017 presidential transition period," said Sonar Sheth in a Business Insider article. 
This allegation came from an oval office meeting which included Biden, Obama, national security guard Susan Rice, FBI director James Comey, and Deputy Attorney General Sally Yates. As shown in the Business Insider article, Rice emailed herself with documentation of the meeting afterward which was then seized by the Trump administration. They took this as evidence that Obama ordered the FBI to spy on the Trump campaign. 
"The President stressed that he is not asking about, initiating or instructing anything from a law enforcement perspective," the email said according to the Business Insider Article. "He reiterated that our law enforcement team needs to proceed as it normally would by the book."
The email confirmed that Obama was only proceeding "by the book". As seen in the Business Insider Article, They did add that the communication between Flynn and the Russian ambassador was concerningly frequent even though there was no evidence of any classified information being passed by Flynn. Despite Flynn's conversations, there is no real evidence to support Trump's Obamagate conspiracies.