BBHS Hosts the Sixth Annual 'Raise the Curtain'
On Saturday, November 21st, the school held their sixth annual 'Raise the Curtain' event. This event is a fundraiser in support of our very own Blanchet Drama Program. Guests had the opportunity to become Musical Patrons and secure premier tickets for the 2016 Spring Musical production.
The night started with performances by BBHS students, alumni, and faculty. Throughout the night many awards were given out. The recipient of the Distinguished Drama Alumni Award was Matthew Romein '05. The two recipients of the "You're the Top" awards are Kenneth and Hope Wiljanen and Jeff Hardan. Before the announcement of the 2016 Spring Musical, there was a raise the paddle for the "Mo Mershon Truth & Courage Enduring Drama" endowment, raising over 50 thousand dollars. The night was full of festivities but closed with what most people were looking forward to, the unveiling of the Spring Musical title. As announced, the 2016 Spring Musical production is Mary Poppins!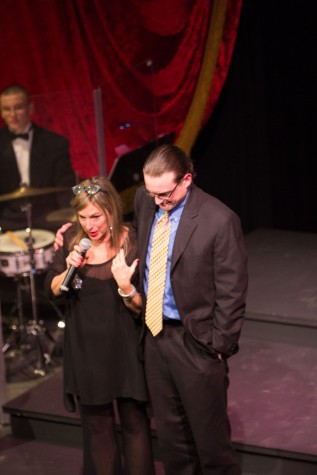 Though the 'Raise the Curtain' event was for adults 21 years or older, there was the third annual 'Behind the Curtain' event hosted for the students. This event happened at the same time and was more student – based. Before the event, students were offered pizza, soda, dessert, and games. When the event began, the 'Raise the Curtain' was viewed via a live feed from the Marge Bradburn Theatre.
"I loved working with my friends, teachers, and alumni. We come together to create a show that will help the drama department grow and prosper in the future" said senior, and 4-year drama participant, Katey Christianson.
Due to such a great turnout at both events on Saturday, the Blanchet Drama Department is even more excited to perform "Mary Poppins" for the 2016 Spring Musical.