Our safety was put in the hands of the criminals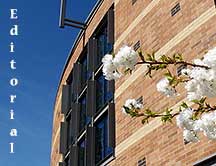 On Tuesday, December 22, 2015,  Washington state officials announced that some 3,200 incarcerated criminals since 2002 have been released early from Washington state prisons due to a computer error that miscalculated credit for their 'good time' served.
Following this major incident, a report came out about one of the early releases who was charged with murder in the killing of a teenager during a robbery, in May, in the Spokane area. He allegedly shot the teen while breaking into a tattoo parlor. The inmate was released May 14th, and the shooting he is now charged with occurred 12 days later. His initial release date was set to be August 15th. This incident now marks the second death that the Department of Corrections (DOC) has blamed on an inmate who should have been in prison. The man was serving time at the Washington Corrections Center in Shelton, Mason County.
The fact that the death of this 17-year old teenager could have been avoided, but was not due to a 'technology problem' is unacceptable. The Department of Corrections, for many years, found no urgency in fixing the problem with how the sentences were calculated. 3,200 prisoners' sentences have been miscalculated since 2002 due the new technology.
Unsettling, isn't it?
The people that we are counting on to keep us safe, now are putting our safety in the hands of these criminals. It is the opinion of this paper that state officials take immediate action to ensure public safety, as well as compensating the families of the victims of this error.