What Does Tradition Week Mean to Those Who it Brought Back?
Hang on for a minute...we're trying to find some more stories you might like.
Commotion. Excitement. Comradery. There are an array of virtues that describe Tradition week at Bishop Blanchet. But what does it mean?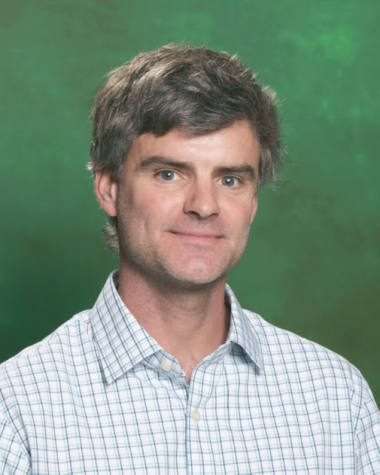 How will the preposterous competitions and events of Tradition Week positively affect you as you progress in life? What ineligible mark will it leave on you as a Bishop Blanchet Brave?
Regardless of the whatever life journeys you chose to embark on after your tenure at Blanchet comes to an end, not only the festivities of Tradition Week, but your experience at Blanchet as a whole will have an impact on you in some way. If you don't believe me, you can turn to one of the many faculty members working at Blanchet who are alumni of the school themselves.
One of these faculty alumni is Head Cross Country/Track & Field Coach and teacher Mr. John O'Leary. As a senior at Blanchet, O'Leary captained the men's cross country team to the 1991 WIAA 2A State Championship race and a national ranking of 15th in the country. O'Leary graduated in the Blanchet class of 1992 and returned to BBHS in 1997 upon being asked to be an assistant coach to the cross country team.
"I had always planned on coming back to Bishop Blanchet High School to coach cross country and track. I am forever grateful to Mr. Leo Genest for asking me to return prior to the 1997 season and to Mr. Tim Frost for having me as his assistant coach," said O'Leary
O'Leary felt compelled by everything, both the cross country program and the school itself, instilled in him during his time at Blanchet to return at some point in time. Although he would have been appalled if you told him his freshman year that he would be returning to Blanchet after he graduated, O'Leary came closer and closer to realizing that it was an imminent possibility as his final days at Blanchet were near-at-hand.
"I wanted to come back to Blanchet and coach because I fell in love with the school's Cross Country program during my time as a student at BBHS. I wanted to help create opportunities of empowerment and lifetime memories for future Bishop Blanchet student athletes," said O'Leary
A normal day for a Blanchet student may be different from the days of the early 90's, but the atmosphere remains the same, according to O'Leary. The in-hand technology available to students has drastically changed the regular means of communication with their teachers and peers, but the student's desire to feel at home at Blanchet and for their time at the school to be a positive experience remains.
"I think the biggest difference, and I would never have seen it coming the way it has, is technology. It doesn't even seem like it was that long ago, but it's amazing how much over just the last ten years technology has changed the way things work at Blanchet," said O'Leary. "However, I don't think that there are massive differences. I think that the students at Blanchet really want to be involved and want to feel well taken care of. They do want positive relationships with their teachers and the staff that work here and I certainly remember going through that same feeling. I still see students that are actively trying to be involved in the school, outside of school, during the day, and then trying to gain real relationships with their teachers and peers."
But what about Tradition Week? What does it contribute to your time at Blanchet? What will your lasting memories of it, if any, be? According to O'Leary, the purpose of Tradition Week is not something immediately understood. It is something that you come to understand along with your class as you progress through your time at Blanchet.
"With Tradition Week… I probably didn't really understand what it was my Freshman year, it just seemed like a lot of excitement and trying to figure out what's going on and what do these competitions mean. Sophomore year I kind of got into it and realized that at least at a minimum we could probably beat the Freshmen and maybe knock off the Juniors or Seniors. I think Tradition Week [is something] you don't really understand until you've become a Junior or a Senior—until you're an upperclassmen, because that's when your class is most well organized. Of course Junior year the Juniors really get into the idea that they could potentially win and then Senior year it's your last defining moment. That's kind of the track line for me and I remember it, like I think a lot of the current students do," said O'Leary
One of the essential traits you pick up from the festivities of Tradition Week, as well as your experience at Blanchet as a whole, is what it means to be a Brave. According to O'Leary, like Tradition Week this is something that students come to understand as they move through their tenure at Blanchet from year to year.
"I feel that the essential part is being inclusive. I think again it's that same trajectory, I think that the Juniors and Seniors really truly get it—especially the Seniors, because they're right at the verge of being done, so they're willing to be inclusive and make sure everyone feels comfortable," said O'Leary "it just means that we have to respect each other and respect the talents that everybody has. I think at a school like Blanchet, there's little areas that all of us can be highly successful, and then you put those talents and those successes together and we all feel like we're a part of it."
This certainly holds true for O'Leary, as the multitude of good virtues he picked up as a Brave lead him back to Blanchet to help instill those same ideals in the Braves to walk the halls of his alma mater.

About the Writer
Chad Strazzara, Editor
Chad Strazzara is currently a Senior at Bishop Blanchet High School. Coming off of his first year with the program, Chad will continue to develop and strengthen...