Thawing No-Drill Laws Must Re-freeze
Hang on for a minute...we're trying to find some more stories you might like.
In mid-December, President Trump passed a bill allowing oil to be drilled in the Arctic National Wildlife Refuge in Northern Alaska.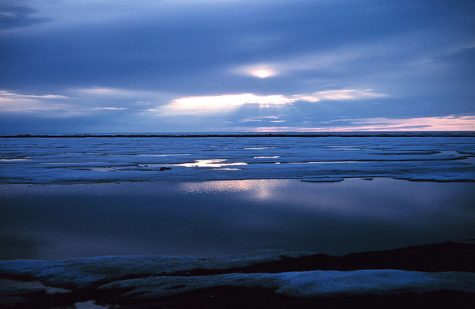 Rear Admiral Harley D. Nygren, NOAA Corps (ret.)
Drilling has been banned since 1980, according to Michael Collins of USA Today, and reopening the area to such activity causes potential for much harm. The Arctic is home to many threatened species including but not limited to polar bears, gray whales, and bowhead whales, according to the World Wildlife Fund (WWF).
Across the globe, oil drilling has had a history of wreaking havoc on the surrounding environment. Well known oil spills include the 2010 BP spill in the Gulf of Mexico and the 1989 Exxon spill in Prince William Sound, Alaska. Each released millions of barrels of crude oil into the ocean, according to Greenpeace.
If a massive spill like one of these were to occur in the Arctic reserve, it would be more difficult to fix since the land is so isolated from society. It would take much longer to transport the needed tools to the location. This poses a major threat to the surrounding environment, according to WWF.
"Destroying a national wildlife refuge is not the answer to our nation's energy problems," said Senator Maria Cantwell (D-WA) when blocking a different oil-drilling bill in 2005, according to Umair Irfan of VOX.
Cantwell remains a major opponent of oil drilling today.
"We're going to take our case to the American public now," said Cantwell the day after Trump signed the bill, according to Henry Fountain and Lisa Friedman of The New York Times.
Lengthy government and business procedures will put off drilling for another few years, according to Fountain and Friedman, especially as lawsuits are filed in efforts to protect the environment. This gives society more time to petition against such actions.

About the Writer
Julia Weinand, Editor
As a senior, this is Julia's second year on The Miter staff. Promoted to editor, Julia is excited to take on the challenges of this new role while still...