Walkouts Strike Goal of More Teacher Recognition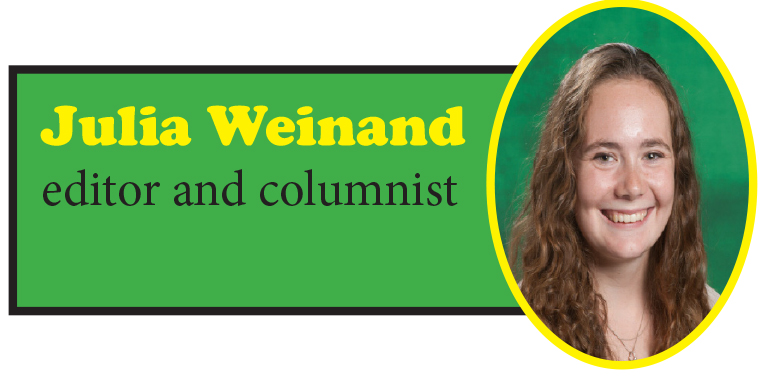 Teachers have rallied in West Virginia, Kentucky, Arizona, and Oklahoma in the past two months.
A nine-day teacher strike in West Virginia resulted in increased salaries while a nine-day Oklahoma walkout in Oklahoma encouraged voting for next fall's governmental candidates who support school funding, according to William Brangham of PBS.
"We're seeing something new in West Virginia and in Oklahoma and Arizona in particular, where there's not been a lot of strong union activity in many years." Sarah Jaffa of PBS.
States experiencing teacher strikes are all known as predominantly "red", with the majority of the population republican. A common ideal of the Republican Party is less government spending, whether that be for education or elsewhere.
Teachers deserve more recognition and better compensation for their work. After all, they are in charge of educating the future generation. They are who determine how intelligent future populations will be.
"I guarantee you somewhere in Kentucky today, a child was sexually assaulted that was left at home because there was nobody there to watch them," said Kentucky Governor Matt Bevin on April 13 in response to the teacher strike, according to Shannon Van Sant of NPR.
Over 30 school districts in Kentucky were closed while teachers protested in the state capitol, according to Van Sant.
Bevin later publicly apologized for this comment that was met with outrage, but he brings a valid point to the table. Schools provide a safe environment for our youth. Without them and and their administrative staff, any number of things could happen to these kids while their parents spent the day making a living. There is a reason why grades K-12 are legally required. With this in mind, the importance of teachers' roles are stressed, proving they deserve better pay.
The national average of a teacher's starting salary in the 2016-2017 school year was only $38,617 per year compared to the $1.9 million the average NFL player earns per year, according to Forbes.
If a teacher received $5 per hour per student they taught, they would be making six figures.
If wages were raised then the profession itself could become more competitive. This competition would make teachers want to improve even more.
There is always the argument that not all teachers are the best at what they do; there is a discrepancy between good and bad teachers. Although it would be a complicated system, we believe schools would benefit from a way of determining salary based on student progress in their course.
Extreme measures are needed to make a change, but a short term burden such as this will lead to a long term improvement.
About the Writer
Julia Weinand, Editor
As a senior, this is Julia's second year on The Miter staff. Promoted to editor, Julia is excited to take on the challenges of this new role while still...