Top 10 Albums of 2018
Bishop Blanchet Miter breaks down the Top 10 Albums of 2018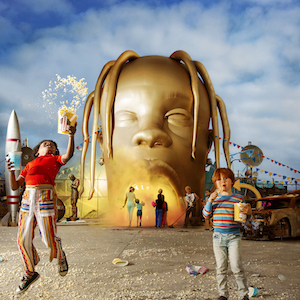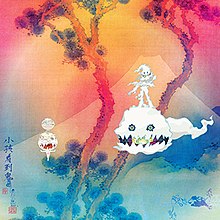 #10 "Kids See Ghosts" – Kanye West & Kid Cudi
Possibly one of the best partnerships in music right now, Kanye West and Kid Cudi team up for a raw and experimental project. Straying from their typical rap genre of past projects, Kids See Ghosts veers more into the rock category.
This album is so low on the list because it has complete misses. "Kids See Ghosts"'s is boring and repetitive and "Fire" is fun but not a strong track.
However, Kids See Ghosts is raw and experimental in every aspect. Infusing the heavy and sharp guitar samples from Kanye produced album, Daytona, with emotional organs, Cudi and Kanye are free to belt out all of their issues. The project's two heavy hitters, "Free (Ghost Town Pt. 2)" and "4th Dimension," raise the scale of the album to vast heights. "Free (Ghost Town)"'s pounding drums and puncturing guitar mixed with the occasional organ feels so rewarding and satisfying while "4th Dimension"'s distorted sample of Louis Prima's "What will Santa Claus Say?' continues the project's theme: dark but uplifting.
The grand scale of these songs make the soft "Reborn" and Kurt Cobain sample "Cudi Montage" all the more touching and emotional.
Cudi and Kanye are Ricky Bobby and Cal Naughton Jr. from Talladega Nights, complementing each other in multiple ways. Kanye's rough and scratchy flow cuts open instrumentals before Cudi floats down with angelic hums that could cure cancer.
Kids See Ghosts is truly revealing in its central message of mental health, a topic generally left unbroached. A long time sufferer of anxiety, depression amongst other issues, Cudi appears to be a guide for the newly afflicted Kanye. Both open up about their struggles and their eventual triumph over their inner demons. The album's morose yet
Cudi and Kanye truly put every ounce of emotion as Kids See Ghosts succeeds in its uniqueness, power and profundity.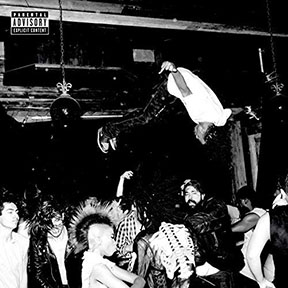 #9 "Die Lit" – Playboi Carti
When asking around what people thought the album of the year was, multiple people suggested this project. I was very surprised. While I enjoyed Carti's pop hits like "Magnolia" and "wokeuplikethis," I had never given any attention or respect to his discography as a whole. I was pleasantly surprised when I listened to Die Lit front to back for the first time. I can't give Carti too much credit because I'm pretty sure he puts more time and effort into his ad libs than his actual verses but I cannot stress enough how fun this album is. Not intended to denigrate, Die Lit fits into the sub-genre of mumble rap is characterized by incomprehensible and simple lyrics. While his peers strive for grandiose tracks, producer Pierre Bourne gifts Carti with stripped down, minimalistic beats. Each track oozes energy as haunted instrumentals spike and Carti almosts bounces over the beat with his flow. Despite being 19 songs long, Die Lit features variation between each track. The album is on this list because of its uniqueness and playfulness. Carti strives to emulate punk rockers of the 90s and succeeds in industry distinctive songs like "Shoota" and "Lean 4 Real."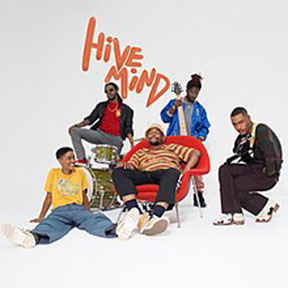 #8 "Hive Mind" – The Internet
The Internet is simply five talented musicians making alternative R&B, hip hop, funk or whatever you want to call it. Most tracks start with a bassline or drum beat laying out the pocket before Steve Lacy strums offbeat chords until Syd or another vocalist begins singing in a soft and sleek voice. Just like Fast and Furious, you're convinced there is nothing more they can add until Matt Martians comes in on the keys. The Internet excels in giving members a chance to shine on different songs.
Regardless of whether tracks are fast or slow, smooth or choppy, each song feels warm to the ear.
Unfortunately, the bands lacks cohesiveness and structure. In fact, as Syd yells "Bridge!' on "La Di Da," I would not know that this was a bridge if she hadn't had said anything.
This isn't a large drawback because their groove most likely arises from their unrestricted free flowing mentality. Hive Mind is full of lush vocals serenaded over pounding bass lines with piercing yet pleasant guitar riffs leaving the listener unable to stop tapping their foot along.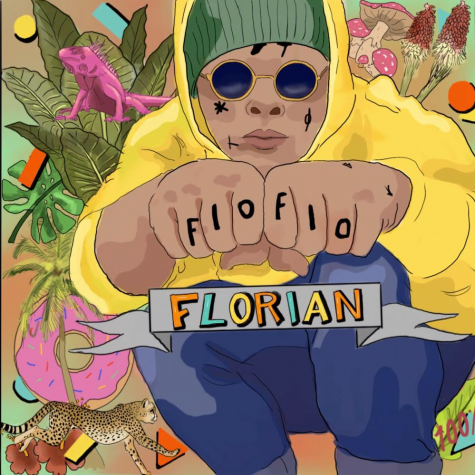 #7 "Hier Kommt Florian" – DJ Flo Flo Florian
Most of DJ Flo Flo Florian's friends thought he was joking when he said he was going to release a German rap album. When he actually followed through on his promise, they were even more surprised when the album was an instant classic. I don't want to define Hier Kommt Florian as rap because it utilizes such a variety of sounds, influences that it is more than rap. Florian possesses exceptional flow and seamlessly switches between English and German without missing a beat. He uses different inflections ranging from stern professor all the way to Andy Samberg in Lonely Island. However, the true beauty of the album is its instrumentals. Each track is different as Florian introduces a new instrument or sound into the fray. Never content, each beat is layered and continues to build up until the end of the song. This is especially displayed in the excellent sampling in "Durch Mein Fenster." Mastering synths and guitars, Florian consistently produces intricately woven instrumentals.
Hier Kommt Florian shows Florian experiencing a wide variety  of emotions and moods. The album begins with hollow tracks like "Trauriger Junge" and "Durche Mein Fenster"  showcasing fragility and outright sadness. The album wraps up with the bold "Alles In Ordnung" where Florian shakes off his insecurities and seems to confidently declare, "Yeah, I just did this." The ending line of "Danke, ich hoffe du bist glücklich" (literally translating to "thank you I hope you're happy") firmly establishes his contentedness and belonging in his role.  
Florian delivers satisfactory lyrical and production performances to create an excellent album.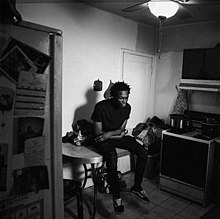 #6 "Care for Me" – Saba
On Care for Me, Saba grabs and thrusts you in the passenger seat as he tells you his life story over melancholic but layered instrumentals. Three things stick out on this neo-soul/ rap album: tone, uniqueness and message.
It's difficult to avoid sinking deep in your chair and question everything about your life as Saba entrances with you with emotionally delivered lyrics. He recruited a wide variety of musicians to create a mood. I say mood because Care for Me does not have a single atmosphere, it can switch from reflective to angry or even hopeful. Despite the changing emotions of the album, Saba utilizes lingering synths over pulsing drums to maintain a melancholic but uplifting tone. Saba is not signed to a label and is very different from mainstream acts. He is generally aligned with lyrical rappers like Eminem and Logic. Unlike his peers who often sacrifice melody and meaningful sentences for inflection and awe-inspiring speed, Saba gracefully flows over the beat with grace and complex lyrics.
He is at his best as a storyteller and he takes on this hat multiple times on this project. Care for Me is centered around dealing with the recent death of his close friend, collaborator and cousin, John Walt. Walt's intangible presence on songs truly makes each track tug at the heartstrings. The eight minute epic, "PROM/KING," details the provenance of their relationship in high school, their success in the music game and eventually, the death of his cousin. Building from soft and mellow piano chords and adding frantic and heavy drums, it abruptly cuts out to chilling posthumous vocals of Walt singing "I hope I make it to tomorrow." Saba creates a meaningful album that blankets the listener in emotion through its somber yet upbeat sound along with pleasant and complex flow with revealing and thoughtful lyrics.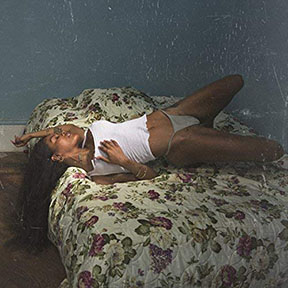 #5 "K.T.S.E." Teyana Taylor
It's difficult to truly analyze this R&B album. After K.T.S.E's release, she revealed that the project was released in an incomplete form. However, Pusha T, head of Teyana's label, G.O.O.D. Music, believed that this was the label's best project out of all of their releases of this year, including his own, Daytona. Taylor's album is intentionally and unintentionally tantalizing. She teased that she might release an extended version but later revealed this would probably never come out.
Taylor wraps you up in a blanket with her hypnotic voice. Kanye West, along with other producers like Mike Dean, created multiple soft guitar samples and deep, powerful organ chord progressions for Taylor to glide over. She can be pristine and golden on songs such as "3way" and "No Manners" while also switching to confident and powerful in "Rose in Harlem".
Chord progressions are intentionally left unresolved to draw you in for the next set of synths or strings. Kanye yells "No fade outs!' on "Hurry" as each song abruptly ends before the listener can gain any composure or closure. This works beautifully as it generates a growing desire to make it to the next track. Each song perfectly accompanies each other as it adds on soul-filled layers showcasing Taylor as a seductive angel.
Unfortunately, the album's lengthy build up is ruined by the last track, "WTP" a jarring repetitive pop tune featuring various samples of people yelling about showgirls.
K.T.S.E. is still a solid and wholesome album as it allows Taylor soothes the soul over soft R&B samples.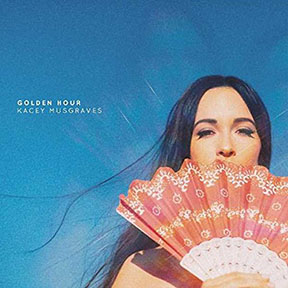 #4 "Golden Hour"-  Kacey Musgraves
Even in country music's world of cowboys and the Wild West, Kacey Musgraves stands out as a rebel. "Texas is hot, I'm cold, Grandma cried when I pierced my nose," Musgraves sings on Golden Hour's first track.
On "Slow Burn", she explains how she's willing to destroy everything she's previously accomplished in order to achieve something new. That is exactly what she does on this album. Musgraves abandons heavy drums and twangy guitars of her past pop country projects for soft guitar, piano and synths.
This album is designed to be listened to as you stare out the window at grazing pastures on a road trip from Ohio to Tennessee. Musgraves' angelic and crystal clear voice can work on any track but is perfectly suited for the transcendent and room filling sound of this album.
Her messages focuses on how she has changed her life in order to get to her golden state. Each song is upbeat, but with a minor chord interpolated here and there to add complexity. On songs like "Oh, what a world" Musgraves succeeds in not only creating an atmosphere, but also building up to fill it in its entirety. The album's only flaws are the occasional cheesy lyric or repetitive melody . Featuring incredible vocals of introspective lyrics over soothing but powerful melodies Golden Hour, is calming and inspiring.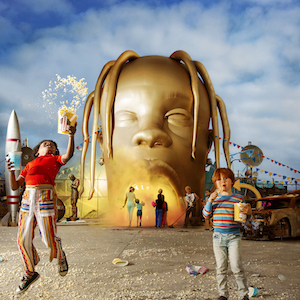 #3 "Astroworld" – Travis Scott
The cover of the album, an abandoned theme park, aptly fits the album's theme. AstroWorld features imposing roller coasters like "Carousel" and "Sicko mode", accompanied by soothing and slow lazy rivers like "Coffee Bean" and "Yosemite." Impressive production and engineering from industry legends like Mike Dean produce a variety of dark, haunted and airy beats that leave ample room for Scott's beautiful autotuned hooks. Recruiting a variety of producers and artists, Travis Scott is like George Clooney from Ocean's Eleven. Each song is a different casino to rob, with Scott assembling a crack team of artists and producers from John Mayer, Stevie Wonder, Frank Ocean and Tame Impala's Kevin Parker to flawlessly work together.
The album is only weak in two areas: tone and repetition. Astroworld does not have a distinct tone or sound beyond over-produced haze. While an album without variation is boring, Scott completely abandons the sound on songs like "Wake Up" and "5% Tint." These are both good songs but interrupt the flow of the album.
Secondly, tracks off of Scott's past albums feature elegant outros and unexpected twists that reward listening to the whole song. However, these are not found on Astroworld.
These criticisms are only noticeable because the album is lacking in no other areas.
On a positive note, long criticized for lacking in rapping ability, Scott impresses on songs such as "Coffee Bean" and "No Bystanders." Consistent performances from Scott, an extensive feature list and excellent production all turn Astroworld into a thrill ride.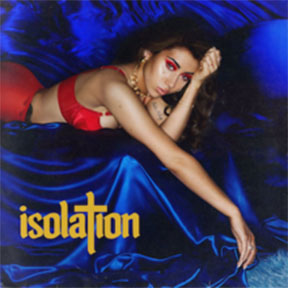 #2 "Isolation" – Kali Uchis
At 17 years old, Kali Uchis was living in her car, recording songs that would eventually propel her to fame and success. She is independent and dedicated to her craft and her sophomore album, Isolation reflects this. While not refusing outside help, Uchis wrote most tracks independently, working hard to come out with 15 complex and complete songs. The strength of this project lies in its consistency. Each track is mysterious and warm, layering pop melodies with resonating bass lines and miscellanñpeous instruments. While certain songs like "Just a Stranger" and "Your Teeth in my Neck" stand out, Isolation does not have a true weak link and repeatedly listening to the entire project is still enjoyable.
Guest artists are not just tossing in a verse; she infuses their distinct sound along with their verses into songs they're featured on like "Just a Stranger" featuring Steve Lacy's driven guitar and on "After the Storm" with Tyler the Creator's flowery synths.
Before the album, Uchis admitted she was concerned that the album would not be well received because its sound is so different from her peers; however, she is unyielding in her approach as each track seems to hit all the right notes. The only thing better than her songwriting ability is her singing. Uchis' voice seems to float on a cloud above the listener, ebbing and flowing but never lacking in clarity. Shifting between singing words and humming, Uchis beautifully and effortlessly flows between each note, adding her own twists and turns. Simply put, Isolation is a complete album.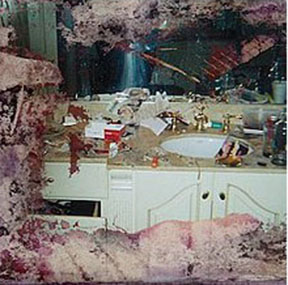 #1 "Daytona" – Pusha T
Everything about this rap album is gritty. Pusha T's tone is gruff, almost yelling into the mic. In his lyrics, he is either reflecting on his drug dealing past or taking shots at his competitors. Producer Kanye West is like a sous-chef of a five star restaurant chopping up rough samples laced with occasional upbeat and soft choruses. Ascending from his drug dealing days to president of the G.O.O.D. Music label, Pusha achieves a perfect mix of professionalism in authenticity on Daytona. The beats are mostly stripped bare to give Pusha ample space to address his impressive and rough verses. Confident in his place in the music industry, he doesn't shy away from calling out giants like Drake, widely considered the current king of rap. His hard-hitting lyrics leave an impact because he actually lives up to his themes and messages. The seven song project is a perfect length as songs flip between head banging verses and uplifting courses before it becomes tiresome. Daytona fires on all cylinders. Pusha impresses on each song using his gruff flow to convey harshness mixed with emotion of his profound lyrics to create a complete album.
About the Writer
Liam Tracey, Reporter
Liam Tracey, a senior at Bishop Blanchet, mainly reads the Seattle Times and occasionally the Wall Street Journal. He listens to NPR and watches news programs...