The Monster of Pop Takes Over with Long Awaited Album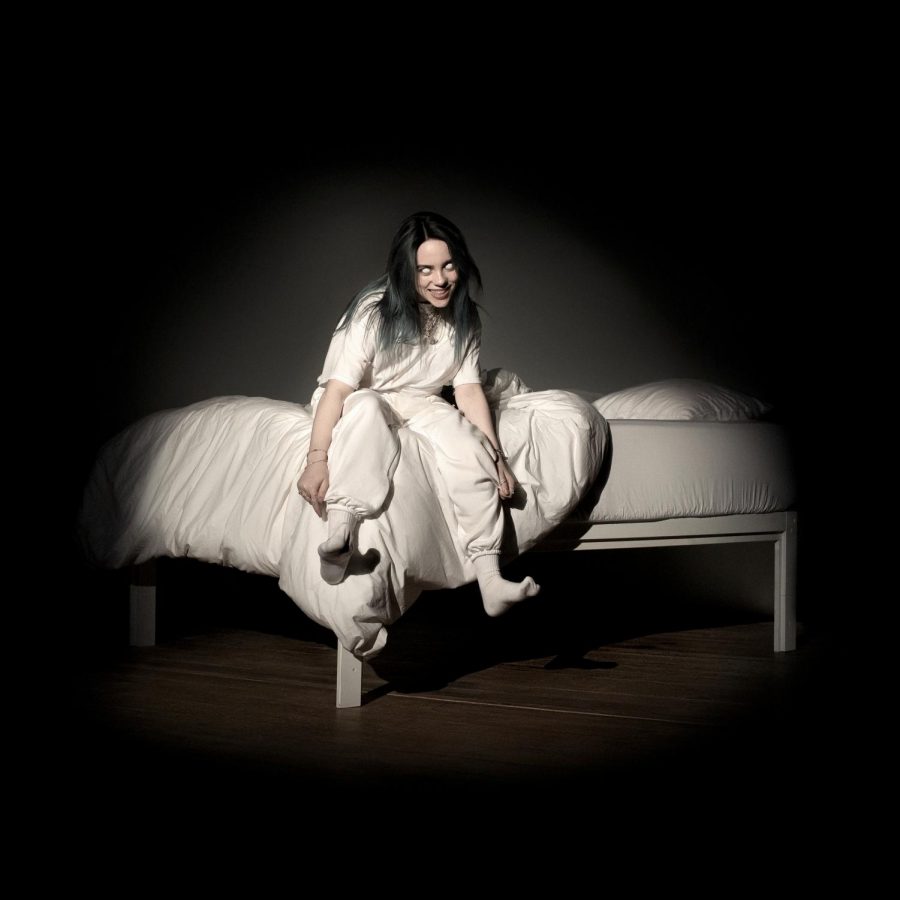 Billie Eilish, a 17 year old pop artist, releases her debut album WHEN WE ALL FALL ASLEEP, WHERE DO WE GO, attracting media attention and the perspective of this young artist.
Releasing one of the top songs "Ocean Eyes" in 2017, Billie Eilish gained a fast following of music lovers world wide. The young artist has a vision and take on life unlike any other, spending 2018 working with her brother writing an album full of hidden means and a perspective on herself and mind.
On March 29, 2019, she released WHEN WE ALL FALL ASLEEP, WHERE DO WE GO, which includes 13 songs that each carry their own story and meaning. Eilish has a distinct style, melodic voice, and way of putting her listeners into a trance with the skill and context behind each piece.
Although most singer/songwriters create works that take on on different perspectives of love and relatable situations, Eilish writes about circumstances and views that many other do not experience or possess.
She uses her range of vocals to guide the listener through deep, emotional experience. Singing about the fear she has of herself, unconventional relationships with men, drug usage (or lack of), confusion and use of power, as well as death. Eilish is a very laid back character who takes life as it is and has grown up faster than most due to her unusual perspectives and millions of followers she inspires.
"It's the type of pressure that hits me and then I don't care. If everybody dropped dead right now and I didn't I would be left with what I created myself, and what the hell would the point be if I was just creating something that somebody else wanted me to create," said Eilish in an interview with Vanity Fair.
Between the months of October in 2017 and 2018, the artist had gained over 6 million followers and continues to grow today. includes songs such as "Bury a Friend" that is her take on her mind and being the monster under her bed. She takes listeners to another realm with her  ideas, values, and visuals she creates. The songs she creates are ways for her followers to see inside her and ask themselves the questions she tries to answer herself. Her music is dark and different from any other artist, because of the edge she puts into her work and how personal she makes each of her pieces.
People love her, because she is authentic and sings what she truly feels, not what others want her to feel.
About the Writer
Ava Dunlop, Reporter
Bishop Blanchet Senior Ava Dunlop spends time watching CNN and MSNBC to be more informed on daily news.

She believes that a variety of news sources...