Master Archie Harrison Mountbatten-Windsor…Wait What?
On May 6, 2019, the newest addition to the royal family was born. His parents have made some unconventional changes to the traditional announcements of marriages and births, but that's just the beginning.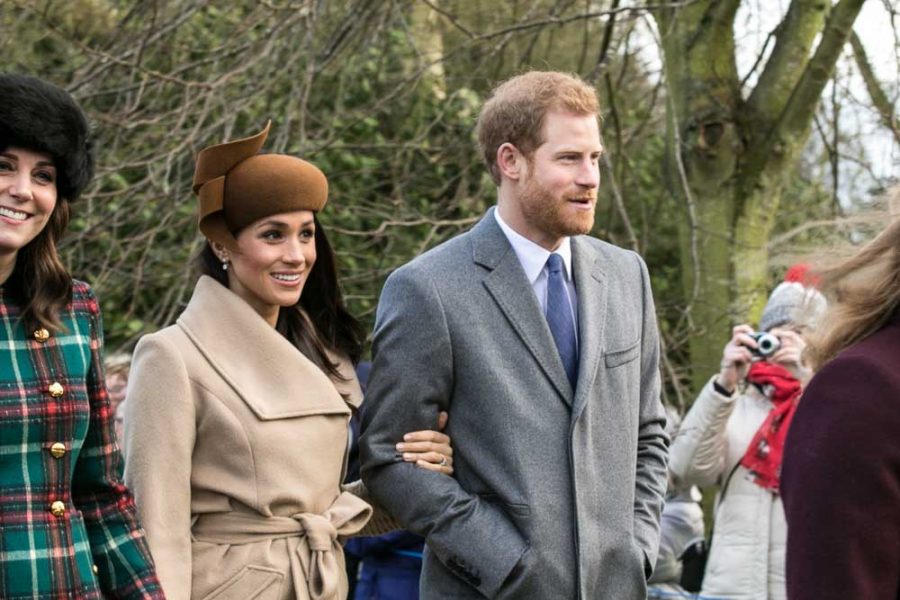 Meghan, Duchess of Sussex, formerly Meghan Markle, gave birth to a baby boy early in the morning of May 6, 2019. He weighed 7 lbs. 3 oz. and was not presented to the country like the other royal babies before him.
Markle had different plans for her pregnancy. She wanted to have her baby at home, but due to some unexpected difficulties, she was rushed to a hospital.
Kate Middleton, her sister-in-law, has presented all three of her children just a few hours after the birth at St. Mary's Hospital in central London. Markle and husband Prince Harry, the Duke of Sussex,  decided not to present their baby at the hospital due to lack of privacy.
"Throughout the duchess's pregnancy, the family seemed to be negotiating the boundary between public and private, a difficult balance in a country that, in exchange for supporting the royal family with tax revenues, demands a degree of access to their personal lives," said New York Times Reporter, Ellen Barry. "The Sussexes ruffled feathers by opting out of a maternity-ward photo opportunity, customary for the last four decades, in which the royal parents emerge onto the hospital steps to face hundreds of waiting photographers."
The royal couple presented the baby to Queen Elizabeth II and her husband, the Duke of Edinburgh, at Windsor Castle on Wednesday morning and announced his name and title- Archie Harrison Mountbatten-Windsor.
However, he is not a prince, duke, lord, or earl, so what is his title? His official name is Master Archie Harrison Mountbatten-Windsor.
Yes, the new royal baby is a master. He technically couldn't have been a prince unless the Queen intervened and allowed him to have a title.
The story behind his lack-of Prince title is confusing.
In 1917, King George V decided only the first family in line would get the Prince/ss title. In this case, Prince William and Duchess Kate's children have the titles because they're the family that is directly in line for the throne. Additionally, the fact that he's an American citizen hinders the possibility in a title bump.
Markle has not become a citizen of England yet, meaning Archie is a US Citizen.
"But don't forget that his mother, Meghan Markle, is an American, having been born in L.A. Meghan still retains her U.S. citizenship, as of this writing," Aaron Homer, Inquisiter reporter said. "As the Department of U.S. Citizenship and Immigration Services explains on its website, a person is considered a citizen of the United States if they are born abroad to an American citizen parent — and Archie fits that bill."
If Markle becomes an British citizen, Archie will still have to declare his citizenship when he is sixteen. His birth could potentially be the thing that draws the US and England closer.