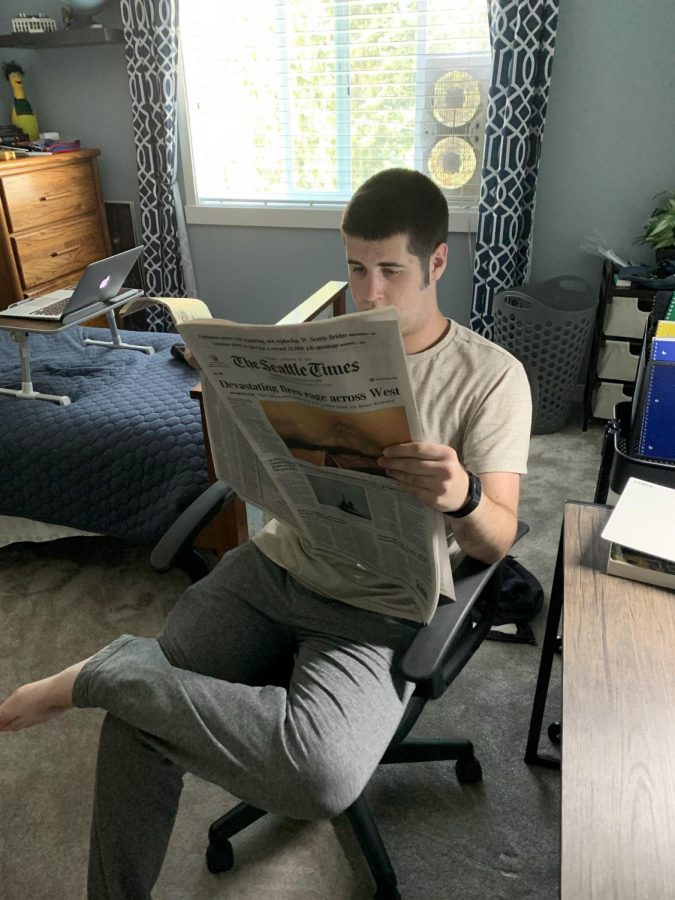 Senior Will Skinner, works as both a reporter and a photographer. The best source of information is the internet due to the sheer amount of information it has and how easy it is to access. He usal usually uses surface level Google searches for information gathering, though he hopes to broaden that through this class. 
Will Skinner is involved in Knowledge Bowl and Sound & Light Crew. Certain interests he has include walking and classic rock. Sometimes he listens to classic rock while walking.
Will joined Journalism was to gain experience in this professional field that he is interested in . Some stories Will is interested in are how people are dealing with the situation we all find ourselves and the unique methods they use for coping.  
Will Skinner, Reporter
Oct 06, 2020

The Fall Play has Begun

(Story)