Mxmtoon Offers New Indie Voice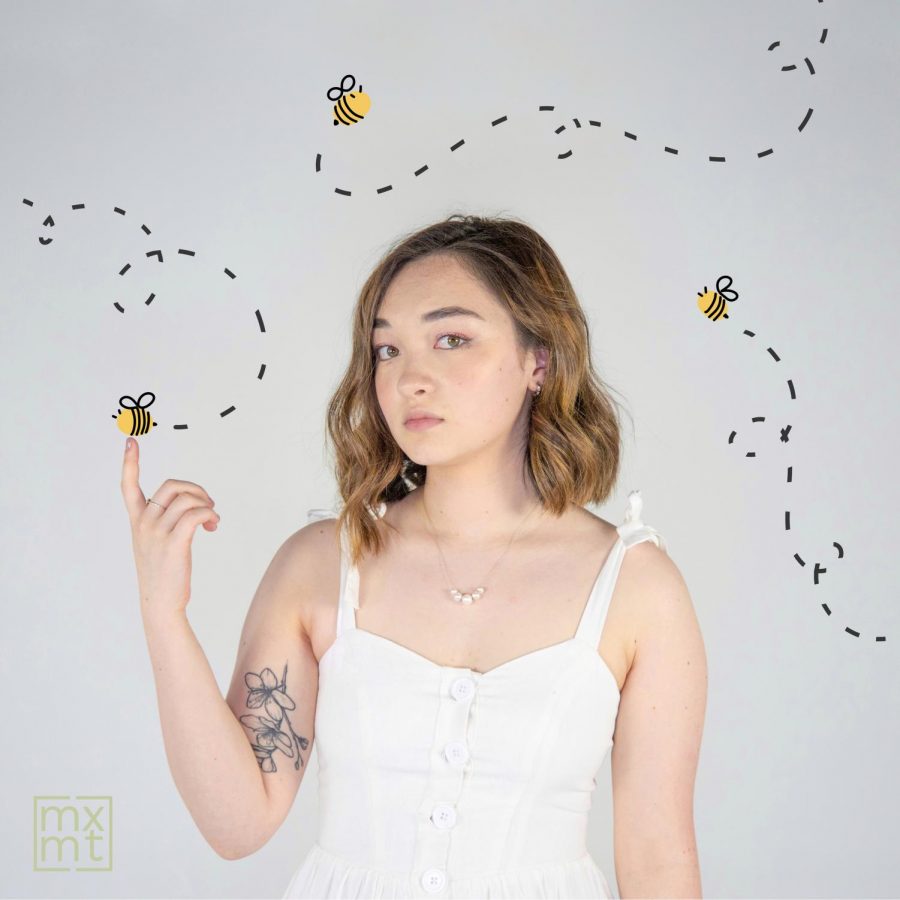 It should be no surprise that young vocalist Mxmtoon is a rising star.  With a voice that is reminiscent of a female Rex Orange County and her songs full of lyrics about heartbreak, sadness, and love she quickly grew in popularity among Gen Z teenagers and young adults alike that felt her slow and honest songs that sum up the trials and tribulations of day-to-day life that most people aren't talking about, such as getting your expectations too high for an event like prom. 
Mxmtoon is a 19 year old singer/songwriter based out of San Francisco, she is a bisexual Chinese-American from a family made up of immigrant, some of her songs relate to the struggle of not only connecting with her family identity as well as embracing her sexuality. She also talks about the difficulties of fitting in in high school.
Mxmtoon first started releasing music on Youtube and Soundcloud in 2017 she recorded in her bedroom in her parent's house while using hair straighteners to create beats. Now her debut EP has over 100 million streams on Spotify, she has millions of followers on YouTube, Instagram, and Tik Tok . She credits her songs meanings and lyrics with having experiences like seasonal depression and crying in her prom dress and realizing no popular song talked about these topics.
    I had never heard of Mxmtoon before I was assigned this review, I had however heard one of her songs before, a clip from her lead single "prom dress' is a popular sound on Tik Tok but I had never fully listened to one of her songs. The first song I listened to was "prom dress",  the song was inspired by an In n Out induced panic attack and talks about high school events not living up to the high expectations set by popular culture, her soft singing and catchy beats and lyrics were relaxing but also made me stop and think about my own expectations for high school and beyond. 
    Her other popular songs like "Falling for U" which speaks to people stuck in a platonic relationship keeping their romantic feelings a secret and "Cliche" which is about the romantic comedy often thought to be 'too good to be true' follow the same relatable lyrical pattern with a catchy underlying beat that sticks in your head.
              Mxmtoon's overall style reminds me of popular artist Rex Orange County, their music falls into the same category of mainstream indie music with catchy beats but sad lyrics that you might hear on pop radio.  Most high school students can relate to the experiences described in their songs, increasing their popularity. "Prom dress" and Rex Orange County's top single "Loving is easy" are both similar in lyrical style and in their beats. 
    Mxmtoon is sure to be a household name in the coming years with how her songs are different and unique but still manage to relate to teens that are coming of age.  Mxmtoon's struggles as a bisexual Chinese-American are highlighted in her music shining a light on minority's often not represented in mainstream music. Mxmtoon who started from humble beginnings in her parent's bedroom and took a gap year to focus on music is living out her dreams.
About the Writer
Bailey Wolf, Reporter
Bailey Wolf  is a junior at Bishop Blanchet. She has always enjoyed reading The Miter and is looking forward to seeing how it gets produced. Bailey gets...