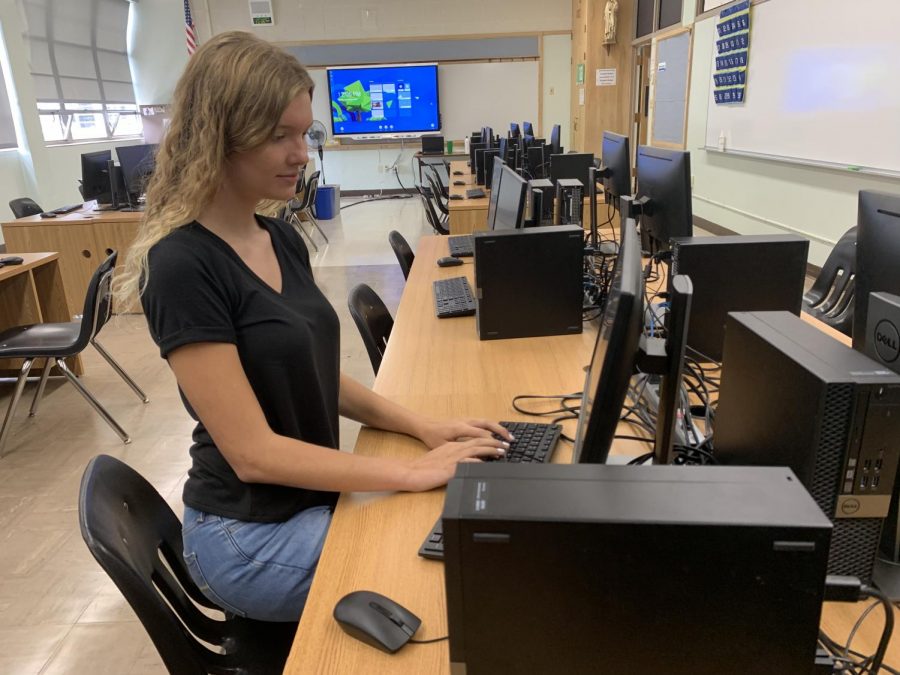 Bailey Wolf  is a junior at Bishop Blanchet. She has always enjoyed reading The Miter and is looking forward to seeing how it gets produced. Bailey gets her news from The New York Times, NPR, and NBC. She also enjoys staying up to date with pop culture and the lives of celebrities on various social media sites.
Bailey is involved in Retreat Leadership and Brave Ambassadors. She is very passionate about leadership opportunities at Blanchet. She enjoys going to Friday night football games and supporting the Brave community. Outside of school she enjoys spending time with her family and friends, especially in Eastern Washington.
Bailey is eager to have a great year in journalism. She wants to write articles that are informative and helpful. She looks forward to keeping Blanchet informed and up to date on current events not only about school events but also real world news. She really wants to write articles that showcase different opinions and outlooks of various students.
Bailey Wolf, Reporter
Oct 12, 2020

Senior Engage in Socially Distant Pilgrimage

(Story)

Jun 12, 2020

Protests Spread Across the Nation

(Story)

May 27, 2020

Tradition Week Comes Home

(Story)

May 08, 2020

Teens Turn to Netflix to Pass Time

(Story)

May 03, 2020

Health Care Crisis Brings Life Changes

(Story)

Apr 30, 2020

Americans Treating Corona Anxiety With Flour and Yeast

(Story)

Feb 26, 2020

Bravebots gears up for a big competition

(Story)

Jan 26, 2020

Tips for Surviving Final Exams

(Story)

Jan 18, 2020

National Honor Society is More Than Just an Honor Roll

(Story)

Nov 22, 2019

Brave Plunge Leaders Speak Out About Planning Retreat

(Story)

Nov 08, 2019

Mxmtoon Offers New Indie Voice

(Story)

Nov 08, 2019

Layton Greene's homemade video covers lead to her stardom

(Story)

Oct 29, 2019

Mxmtoon offers new Indie voice worth listening to

(Story)

Oct 07, 2019

Global Climate Strike Walkout

(Story)

Sep 18, 2019

2019-2020 ASB is looking forward to a supportive and positive year.

(Story)