Blanchet Girls Soccer comes to a close
Both JV and Varsity soccer ended this last week and it has been quite the season for our braves, as the final game was played for our varsity Braves for the season we have found that our lady braves have been graceful in defeat. As for the senior lady braves, they have played their last game in a Blanchet uniform.
While the JV girls Soccer and the Varsity Soccer both had their season ended with a loss against Holy Names Academy. JV Girls Soccer ended in a 6-1 loss against Holy Names at Miller Play-field.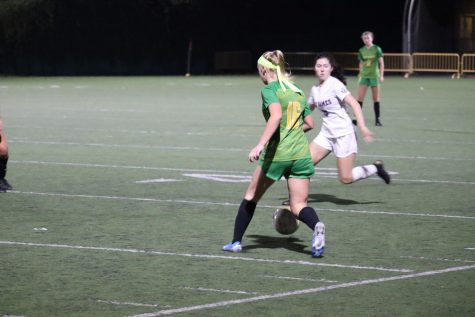 Even though the JV Girls Soccer had an ending they might not of wanted, many girls on varsity are seeing improvement.
"The girls have been so much better with playing the better teams they faced in the last half of the season," said senior defender Alex Ruiz " They're going to be very good next year, and I can't wait to come back to see how they do."
The varsity girls on the other hand, defied all odds and made Metros beating many higher ranked seeds such as Ballard and Eastside Catholic. The girls were sad that their season ended to a bitter rival, but they felt like they left everything on the field and are happy they made the playoffs. 
Both JV and Varsity soccer ended their season last week, as the varsity team fell to Holy Names 2-0 in the metro league playoffs at Southwest Athletic Complex.
"It was so sad when the final minute was over and we lost," said senior forward Evy Alveno. "We played so hard and trained so hard but it was over and it was very hard. We played our game and did everything we could, and I'm proud of how we played."
The girls ended their season with a loss yet they are still confident about the years to come for Blanchet Girls Soccer.