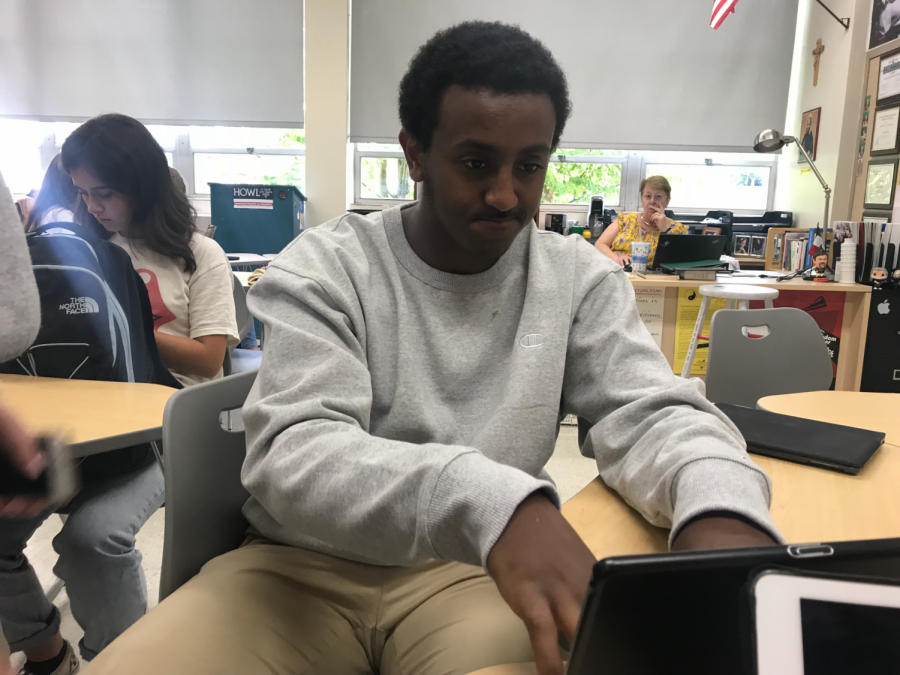 Abial Gebremedhin , a first year journalist for the Miter,  is senior at Bishop Blanchet. Abial loves to watch CNN, read ESPN The Magazine for the article and listen to NPR. 
Abial wants to improve his style of writing, wanting to be a sports writer in his futures. 
Abial wants to write about subjects nobody wants to talk about but need to hear. In depth articles are his jam and his most important type of story he likes to write about is politics. 
Abial Gebremedhin, Reporter
May 27, 2020

Restrictions are fraying good will

(Story)

May 12, 2020

NFL Draft goes through some new changes.

(Story)

May 12, 2020

Drake debuts new hit mixtape

(Story)

May 03, 2020

Dreams Dashed; Future Hazy

(Story)

Feb 26, 2020

NBA Young boy is "Still Flexin, Still Steppin" with new project.

(Story)

Feb 12, 2020

JV Basketball ends their season strongly against Lakeside

(Story)

Jan 26, 2020

One Act Festival Hits the Stage

(Story)

Jan 15, 2020

Boys JV Basketball Starts Strong

(Story)

Nov 22, 2019

New $30 car-tab passes in Washington

(Story)

Nov 15, 2019

Blanchet Girls Soccer comes to a close

(Story)

Oct 21, 2019

JV Girls Soccer hits a cold streak

(Story)

Oct 01, 2019

JV Girls Soccer keeps on rolling

(Story)

Sep 18, 2019

JV Girls' Soccer Starts Red Hot

(Story)