Drake debuts new hit mixtape
Drake dazzles the hip hop stage with a new set of hits.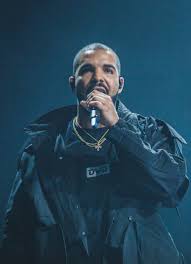 Rapper Aubrey "Drake" Graham released a surprise demo album on May 1st  to mixed reviews in the hip hop community.
Drake released "Dark Lane Demo Tapes" as a "warm-up" to his sixth studio album release set to be in the upcoming summer. The tape includes a bold lineup of  artists including  Future, Young Thug, Chris Brown, and Playboy Carti. The tape has been a sort of an "experiment" for the hit-maker because of the moving away of his traditional "hit-making formula".
"When I first listened to the mix-tape it was kind of weird," said senior Max Fischer. "It wasn't bad, but it was just super unexpected from Drake because it just sounded like someone else".
When the mix-tape was released within 12 hours every single song was in the top 13 of the "Top 100: On Apple Music" charts. Though this is nothing new to the rapper who has seven number 1 songs over the course of his career.
"When I first heard Drake released an album", said senior Harmon Yared, "I immediately went to Apple Music, and it was crazy how fast people listened to it. Like all of his songs were already on the top songs on Apple Music after like 30 minutes."
The lead single was the song "Toosie Slide"  which the artist released in early April of this year. The song already has been number 1 on the Billboard Hot 100 and has already has a dance sensation on the app TikTok. 
"Toosie slide is literally all over TikTok" said senior Ellyot McIalwain. "I see kids dancing to it literally every other video and it's crazy how popular it's been"