Girls Cross Country Takes 3rd Place at State
The girls cross country team traveled to Pasco to compete in the Washington 3A State Tournament last Saturday, November 9th. The Girls ran hard and as a team placed 3rd place out of 16 top teams in the state. They followed behind North Central High School and their rivals Holy Names. 
"Even though we didn't beat Holy Names the experience was like no other," Junior Frances Kent. "Being as a team in such an encouraging environment was awesome."
The Braves scored a total of 19 points and the top runners at state junior Olivia Freeman and Senior Tait Rowley. Also five out of eight of the racers set 5k personal records on Saturday at State. 
"My goal every meet is to set my personal record," said junior Olivia Freeman. "Running distracts me from everything in my life. I am able to forget everything when I set foot on the race." 
Freeman ran the 5k with a time of 18:38 and set the Blanchet school record as well as a personal record. The Metro League hands out awards for those who did well in the regular season. Freeman is the only lady Brave to make first all team Metros. Along with Freeman,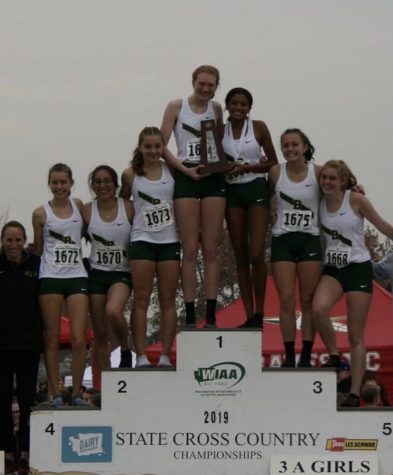 Rowley and, Junior Emme Leonard won second team all Metros. The girls cross country team had a great end to the 2019 season.