Live Music in The Heart of Seattle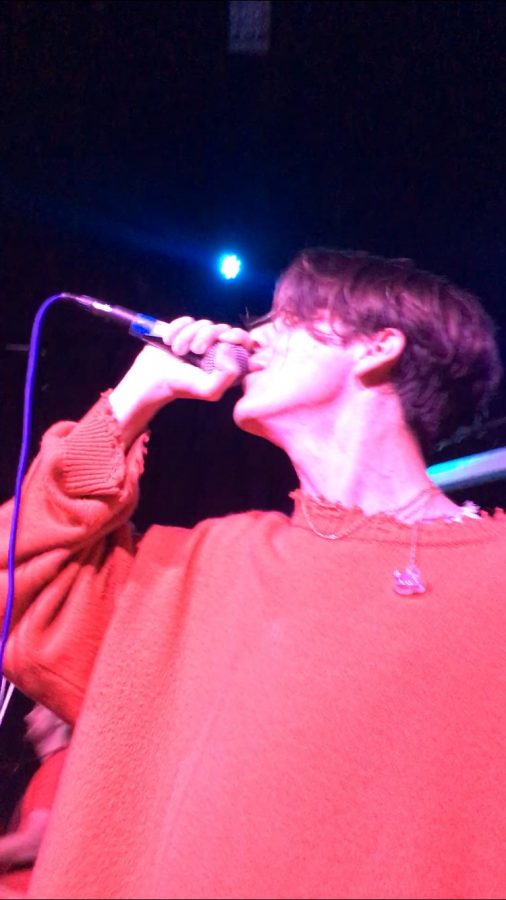 On Thursday, November 14th, on-the-rise singer/songwriter referred to as RoleModel played his first sold out show at the Vera Project, a small venue located in the Seattle Center.
RoleModel has never played the Vera Project before, let alone a headline show in Seattle. The show consisted of a small stage and crowd no larger than 150 people, creating a special, intimate energy between the artist and fans. Before the main performance, there were two opening acts to kick off the night.
"I feel honored to be opening for RoleModel" said 19-year-old singer/songwriter Mills Turner, "touring has been an amazing experience".
Mills Turner, known as just "Mills" on stage, gave a heartfelt, authentic performance prior to RoleModel. The songs portrayed messages of love, growing up and following your dreams. Before Mills, local artist known as Bajaboy took the stage with his keyboard and played a set of hip and funky pop songs.
Towards the end of the night, the highly anticipated performance by RoleModel finally took place. When he first ran onto the stage, fans were ecstatic. By the look on his face, you could tell the feeling was mutual.
"In my opinion, the best part of the show was when RoleModel actually came in the crowd," said senior Emily Vanwagenen, "the fans went crazy and it was so fun to be apart of".
RoleModel performed old songs, brand new songs, his most popular songs and even a cover of The Climb by Miley Cyrus. It was apparent that he loved to perform live, being sure his gratitude was expressed thoroughly by repeatedly high waving and smiling at fans. During his last song, he even jumped into the crowd and finished his performance amongst the fans while jumping and dancing.
The performers mingled with fans after the show and enjoyed the rest of their time in Seattle. The Vera Project successfully withheld an exhilarating show and won't be long until its once again packed with anxious fans. Seattle will continue to host influential artists throughout the year, so be sure to stay updated on information regarding upcoming shows from 5 Seconds of Summer, 1975, Granger Smith and much more!