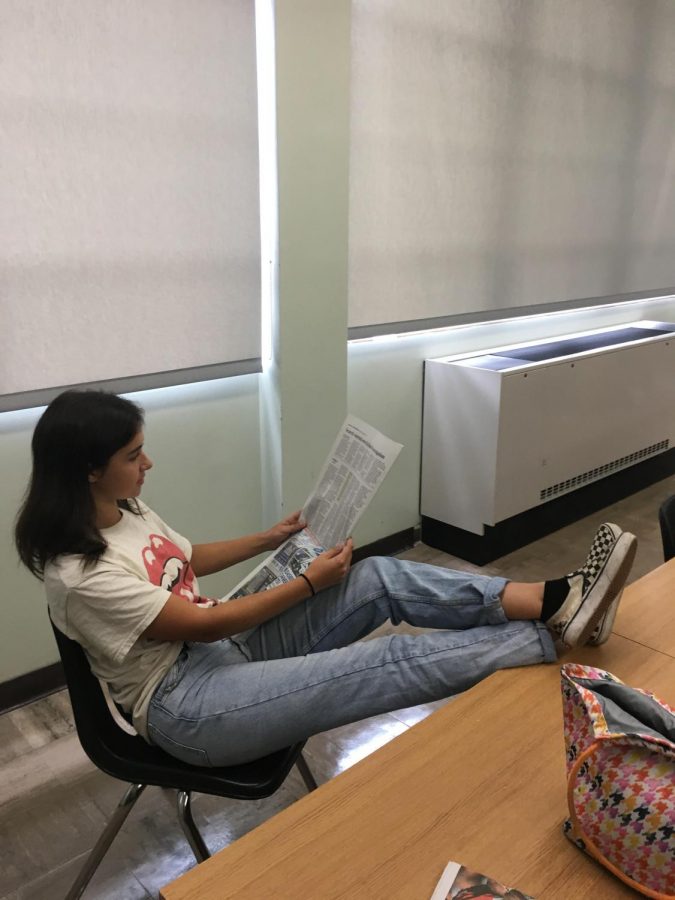 Lauren Jarman is a thriving senior at Bishop Blanchet and cannot wait to be a positive contributor to the Miter.org along with other BBHS content. She stays updated on current events through resources such as The Seattle Times, CNN, Fox News and The Wall Street Journal. You can often find her on Instagram and/or Youtube, as she uses both for a source of entertainment and social amusement.
During her Freshman year, Lauren was an avid participant of the bowling club and enjoyed socializing with peers over some friendly competition at Spin Alley. She could not commit to a BBHS sport due to being a competitive horseback rider, which demanded her to travel nationwide in order to show her horse at the level desired. Although not apart of a team herself, she loves cheering on her athletic friends in the gym, on the field, in the pool, or quite frankly, wherever she can! Lauren is counting down the days until graduation, but is soaking up every moment possible as she knows she will miss the Brave community and what it has to offer.
After graduation, Lauren is moving to Los Angeles, California to continue her education while simultaneously starting a career in the film industry. Lauren has always wanted to (and will) become an actor, screen writer and director for TV/film and major motion pictures. In Journalism, she is especially excited to further her photography skills and capture shots that will illustrate what it looks like and means to be a Brave.
Lauren Jarman , Reporter
May 27, 2020

Supreme Court takes on the Mueller Report

(Story)

May 12, 2020

Crazy Hair, Don't Care

(Story)

May 06, 2020

A Quite Literal Brave Alumni Faces COVID

(Story)

Apr 29, 2020

Sink Your Teeth Into the Greatest Netflix Binge

(Story)

Apr 18, 2020

Bowlers strike end to season

(Story)

Jan 29, 2020

Shredding Gnar the Brave Way

(Story)

Jan 26, 2020
Jan 26, 2020

Sliding into the New Year

(Story)

Dec 02, 2019

Live Music in The Heart of Seattle

(Story/Media)

Nov 15, 2019

Saying Farewell to Frosh Season

(Story)

Oct 10, 2019

Highs and Lows on The Field

(Story)

Sep 18, 2019

Brave Beginnings on the Field

(Story)