The Brave Hearts Club Honors Participants with Posters
While walking down the Bishop Blanchet halls, have you ever noticed the posters all over the lockers?
 The Brave Hearts Club designs and decorates posters for athletes, plays, debates, and other competitions or performances to inspire students to take pride in their work. They meet after school or during luch to decorate posters for the hallway.  
The hard work they put in, ends up honoring the many students involved in Blanchet activities. 
"It is very nice being recognized by the school for my sport," said junior Sara King, "even though it is a small thing, I really like it."  
At the beginning of each sport season, students may join the club. The meetings, held in room 301 only take place as needed. The coloring session is run by English teacher Kori Boyd, you can find a group spending time together while drawing.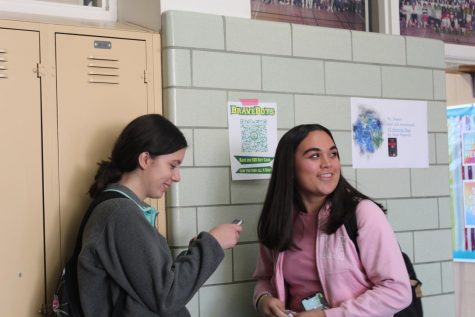 "I really like spending time with students in an informal setting," said Boyd, "I also really like coloring." 
Brave Hearts Club is an awesome club that promotes pride and school spirit.