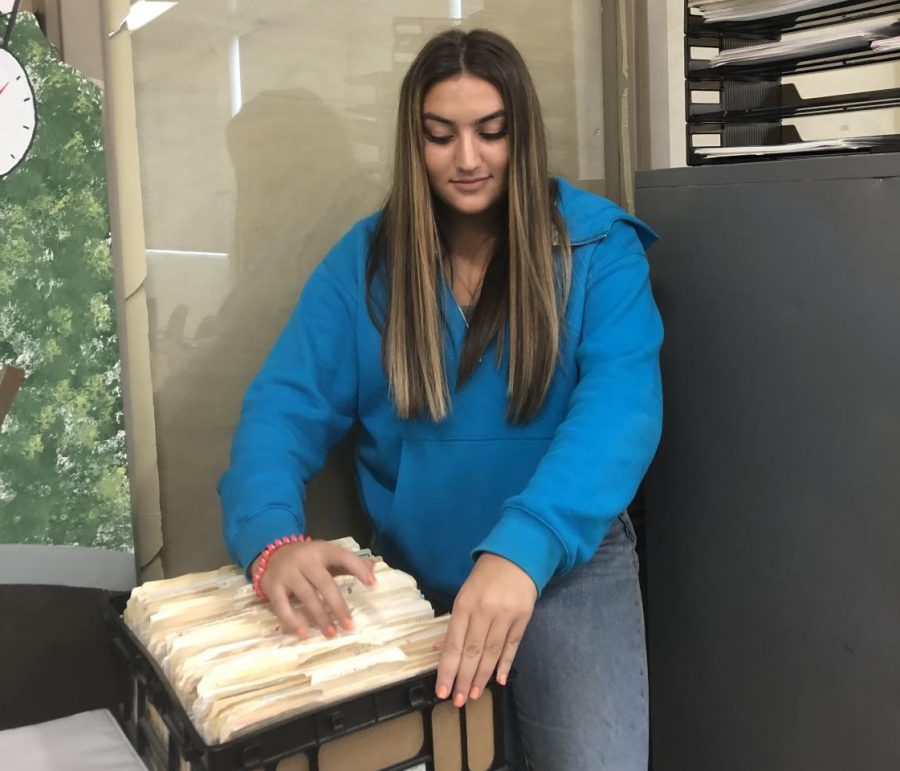 Bishop Blanchet Junior Natasha Kaimakis is new to the Miter this year. She is an avid reader of CNN, FOX News, Time, NBC and NPR.
At Bishop Blanchet, Natasha is involved with the tennis team as well as being a retreat leader. Outside of school, she likes to travel, read, swim, and spend time with family and friends.
Natasha is excited to advance her understanding of journalism. She has never done any reporting but is eager to see what the future holds in this career. She intends to learn more about her school and community.
Natasha Kaimakis, Reporter
Jun 04, 2020

Violent Protest Around the Nation Leads to City Officials Desperate for Peace

(Story)

May 27, 2020

Midland Michigan is Hit with a Massive Flood

(Story)

May 14, 2020

Effects on the Economy has Divided Our Nation

(Story)

May 03, 2020

Health Care Crisis Brings Life Changes

(Story)

Apr 29, 2020

The Creative Way to Seeing Friends and Family Face-To-Face During Quarantine.

(Story/Media)

Feb 12, 2020

Celebrating Black History Month in 2020

(Story)

Jan 15, 2020

The Brave Hearts Club Honors Participants with Posters

(Story)

Dec 20, 2019

Art Clubs Have New Exciting Projects for the 2019-2020 School Year

(Story)

Dec 20, 2019

Feminism Club Host Soccer Legend Stephanie Spiekerman

(Story/Media)

Oct 18, 2019

Braves Victory at Lower Woodland Park

(Story)

Oct 10, 2019

Unified Day Late Starts

(Story)

Sep 25, 2019

Brave Connection Perspective on Frosh Welcome

(Story)