Varsity Girls Basketball Compete Hard Through Playoffs
A strong team dynamic helps the girls start the playoffs strong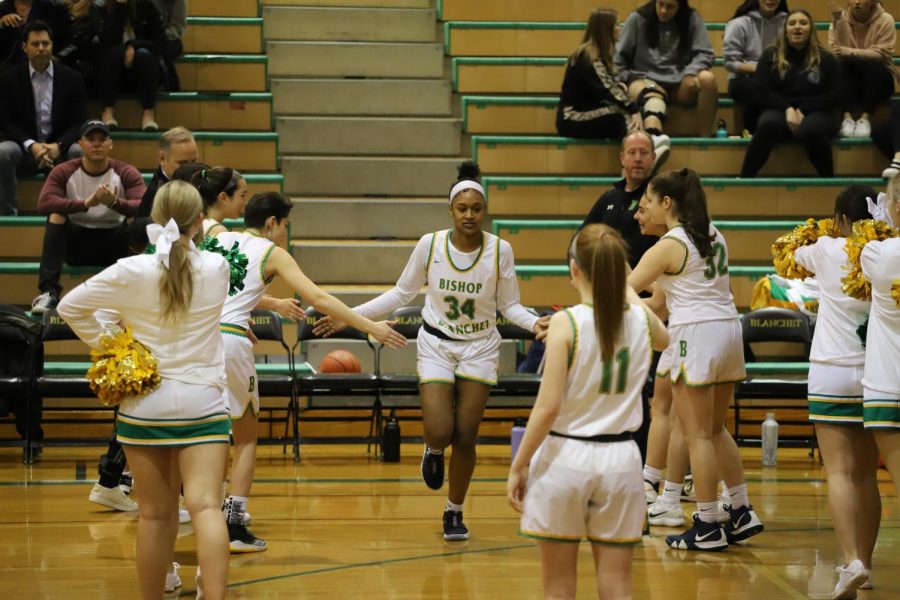 The Bishop Blanchet girls varsity basketball team is heading into the playoffs very strong.
The team's league record is 10-5 and their overall record is 13-6. They have played all 20 of their regular season games and will compete in loser-out games in the next couple weeks. The Braves have a tough road ahead of them but nothing they can't do.
The Braves competed in their first playoff game last night, they had a big win over Ballard 54-36. They will play Holy Names for a sport in districts. The Metro league sends nine teams to the district tournament, the Braves will compete for 7th, 8th or 9th places. 
"Loser-out games are a lot of pressure but it helps us compete even harder," said junior Taliyah Clark. "We hope to make it far in the bracket."
They are currently ranked 4th in the Mountain Division, the teams in their division are some of the top in the state including Eastside Catholic, Seattle Prep, and Lakeside. The Braves have a strong upper class that helps lead the team to many victories and helps lead many of the underclassmen girls. 
"The team dynamic has been very good this year," said Minnie Miller. "We all hang out before the games, and I love all the girls." 
Being able to trust your teammates is important when competing in a team sport. The Braves have learned to rely on each other and bonding on and off the court is crucial. The team values trust and sportsmanship when competing at their very best. The team will compete to make the district and state tournament at the Tacoma Dome. They will continue to represent green and gold throughout playoffs.