SINGLE: Halo – Close Encounter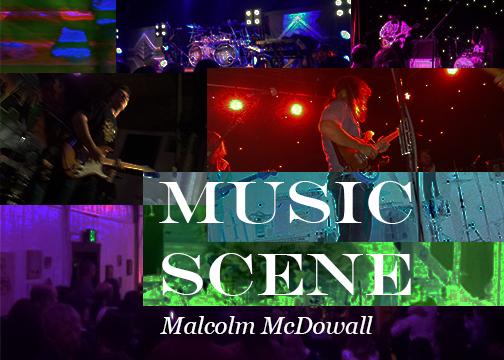 'Close Encounter' is out with a new single as of January 12, 2017, following their spree of recently released singles.
The song opens with ambience, followed by a very soft, but punchy guitar part from Bill Darksoft. Keyboards pad the background as the whole band comes in with a very slow and haunting verse. Darksoft's vocals and guitar are complemented by Bobby Sydney's guitar strums and occasional distant distorted guitar flourishes. The song follows the same chord progression, with breaks in the verses accented by distorted guitar chords. A soft reprise of the verse fades into a bridge, followed by an outro that picks up a little bit of speed and ends abruptly as all the instruments cut out except the guitars.
The lyrics of this song seem to tell a story of somebody who wants to face who they are, but the help they need to do so is not there to help. There seems to be a status quo that repeats, rather a "cycle," and the narrator feels they are not alone but in need of assistance in this reality.
These recent singles seem to be a product of some sort of rebranding for 'Close Encounter', which is lending us access to this treasure trove of ambient dream pop which seems to be very unique, whilst keeping their listening ability.
About the Writer
Malcolm McDowall, Reporter
A senior at Blanchet, Malcolm McDowall begins his first and only year as a part of the program. With a background of music, his primary interest is in...