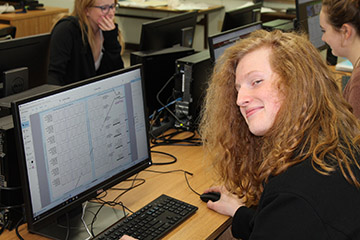 A senior at Blanchet, Malcolm McDowall begins his first and only year as a part of the program. With a background of music, his primary interest is in the arts and wants to bring more focus to that aspect of the Brave community. Malcolm is the guitarist and singer in Blanchet native band
Filament Wire,
and plays guitar in the school band for the first time this year.
His journalistic influences include new media such as The David Pakman show, the Kyle Kulinski run Secular Talk program, and the Sam Seder run Majority Report program.
Malcolm McDowall, Reporter
Jun 09, 2017

SINGLE: Fade Away by Close Encounter

(Story)

Apr 10, 2017

CLASSIC REVIEW: Songs For The Deaf By Queens Of The Stone Age

(Story)

Mar 16, 2017

SINGLE REVIEW: C H A N N E L S by Close Encounter

(Story)

Feb 14, 2017

SINGLE: Halo – Close Encounter

(Story)

Jan 30, 2017

Mason Turner Rips It Up At Album Release Show

(Story)

Jan 21, 2017

Dreamy Single From Close Encounter

(Story)

Jan 21, 2017

Single Review of 'No Reasons Good' By Snuff Redux

(Story)

Jan 12, 2017

The Devin Townsend Project Impresses With New Album

(Story)

Dec 12, 2016

Bleachbear Brings An Experience With Cowboy Movie Star

(Story)

Nov 19, 2016

Braves Celebrate French Culture

(Story)

Nov 09, 2016

Juniors Learn To Be Brave

(Story)

Oct 02, 2016

A Thrilling Show At Chop Suey

(Story)

Sep 19, 2016

Blanchet Golf's Hopeful Future

(Story)