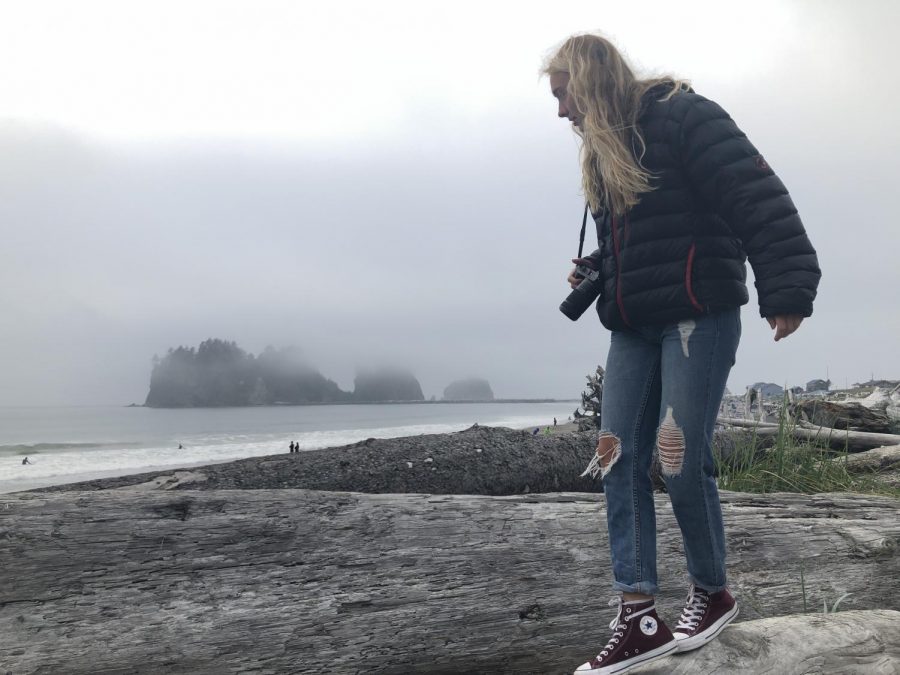 Enya Pooler, a junior at Bishop Blanchet. Enya gets most of her information from National Geographic, MSNBC, NPR, and the New York Times magazine.
She is an active writer, runner, hiker, traveler, and loves reading about the world news around her.
Enya wants to pursue her goal in becoming a photo-journalist and strengthen her writing skills throughout this year in Journalism.
Enya Pooler, Reporter
Jun 02, 2020

Will Year-Round Schooling Create Needed Change or Utter Disaster?

(Story)

May 14, 2020

My Strange Addiction: Online Shopping

(Story)

May 03, 2020

Hoping to Say Her Goodbyes

(Story)

Apr 27, 2020

Corona Forces Local Club Track Team to Train in Parking Lot.

(Story)

Feb 19, 2020

Behind the Scenes

(Story)

Jan 26, 2020

Debating Their way to the top

(Story)

Dec 18, 2019

Speech and Debate Club

(Story)

Nov 22, 2019

Girls Swim Shows Washington What They've Got

(Story)

Nov 15, 2019

Dangers of Vaping

(Story)

Nov 15, 2019

Girls Swimming Update

(Story)

Sep 20, 2019

"Pride and Prejudice" begins to take shape

(Story)