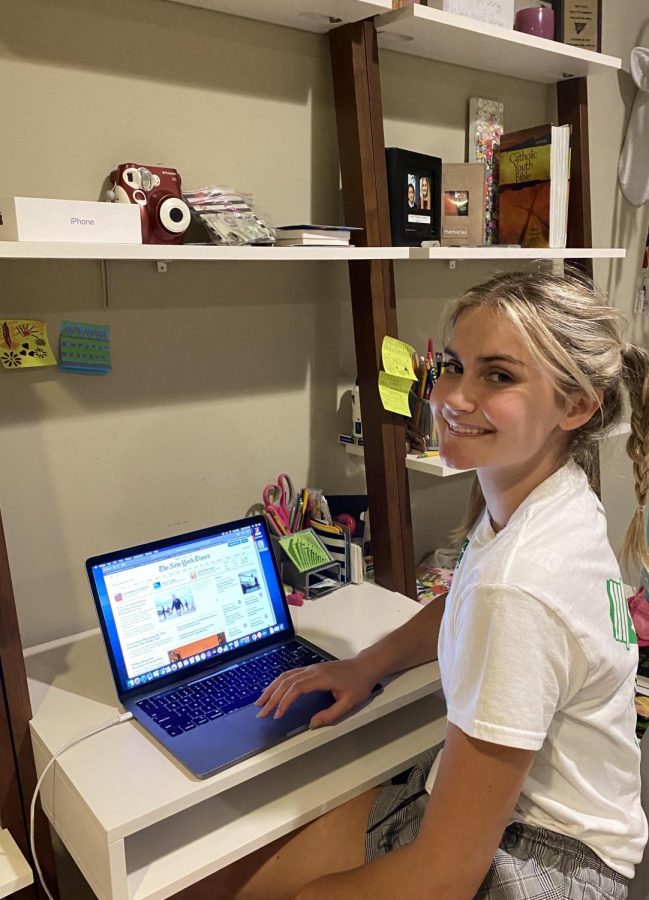 Danielle Jaculewicz is an enthusiastic Senior journalist at Bishop Blanchet High School. She is excited to explore different stories for The Miter, as well as contribute to The Pallium. You can find Danielle staying up to date with current events through sources like The New York Times and NPR. She is also active on social media like Instagram and follows events through following popular content creators. 
Outside of journalism class, Danielle stays busy by running BBHS Varsity Track and Cross Country. She was newly elected to the Senior Class Cabinet and can't wait to find creative ways to bond with her fellow classmates during such an unusual time. She enjoys safely spending time with her friends and family, as well as finding as many ways to get outside and stay active as possible.
Danielle has wanted to become a writer ever since she took a summer course on journalism in 2019. She is excited to write enticing stories about what creative students and teachers are doing during the pandemic. She also wants to report on global events to keep everyone in the BBHS community informed and connected. Danielle is ready for plenty of Zoom interviews and socially distant reporting the world has had to adopt. She cannot wait to make this year as great as it can be!  
Danielle Jaculewicz, Reporter
Oct 06, 2020

Bishop Blanchet's First Ever Virtual Back to School Assembly

(Story)