Dayglow takes on Seattle
Indie-pop band 'Dayglow' brought the energy to Showbox SODO as part of their North American leg of the 'People in Motion 2022 Tour' with support of Ritt Momney. 
On Saturday, October 22nd, a sold out crowd filled up the Showbox SODO in Seattle, Washington. Ritt Momney kicked off the night with a high energy performance. The band, led by singer Jack Rutter, put on an amazing performance, which was well received by the audience. The audience li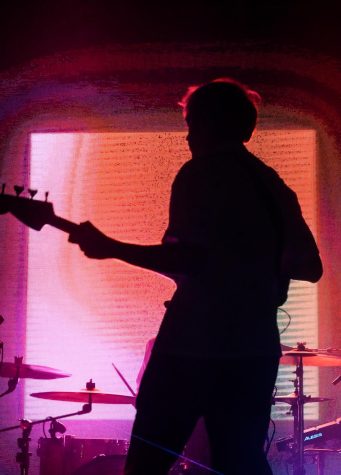 t up in excitement as they played their most popular song, Put Your Records On. This song, which is a cover, gained popularity on TikTok in 2020. Their performance was outstanding, as the crowd danced along and raised the energy for the headliner.
As the clock striked 9pm, the lights dimmed and the crowd roared. Dayglow opened their set with Then It All Goes Away followed by Hot Rod. With enthralling screen visuals and fog, these visuals captivated the audience. The fans were also happily surprised with the mashup of 'Funky Town' and their song Medicine. 
With a guitar in his hand and a big smile on his face, 'Dayglows' singer, Sloan Struble, was thrilled to be back onstage. It's been years since Dayglow was last in Seattle, and both the band and the fans couldn't be happier. 
Throughout the show, Sloan gave speeches expressing his gratitude. He first thanked the fans for the support on the band's latest album, People In Motion. He then gave thanks to everyone who bought a ticket and came out to the show, as he never thought he'd be playing in front of a sold out audience.
Continuin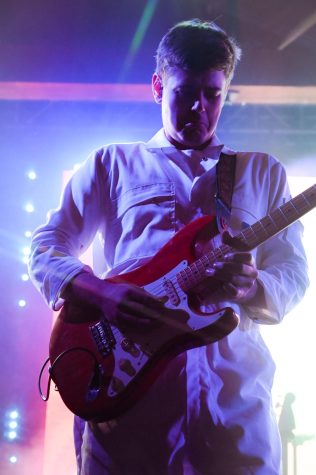 g the show, Dayglow slowed it down with the song Fuzzy Brain and Turn Around. The crowd loved this and joined the band in slow dancing and shining their phone flash lights.
Dayglow's encore included some of his most popular songs, which included Can I Call You Tonight?, Close to You, and Second Nature. These were definitely a crowd favorite, as they screamed the words and danced along. It was obvious the band was incredibly grateful for their fans with the love and support they've shown.
If you're considering seeing 'Dayglow' on their 'People in Motion 2022 Tour', I urge you to buy a ticket, as you will not be disappointed!