The Mariners Bring Belief Back to Seattle
A sold-out T-Mobile Park was rocking last weekend as the Seattle Mariners made a push for their first playoff appearance since 2001. 
The 1995 nostalgia was all over Seattle as the Mariners faced the Los Angeles Angels in a three-game series over the past weekend. The baseball fever was well and alive in Seattle once again and it had fans buzzing.
One of those fans, Noah Meza, a lifetime Seattle Mariners fan who attended Saturday's dramatic 6-4 win said, "That was the greatest baseball game I've ever been to…Wow!" 
Even after that 6-4 win to keep the M's alive, they couldn't get it done on the final day, losing 7-3 to the Angels and missing the playoffs by just two games. 
As heartbreaking as it was not ending the 20-year playoff drought, this Mariners season was something of pure chaos and defiance of expectations. A team that was projected to only win 69 games, won 90 with players like Mitch Haniger and Ty France stepping into the spotlight.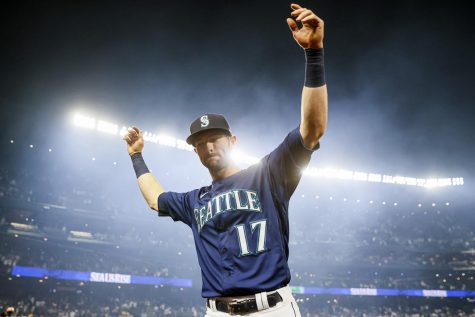 The Mariners captivated America, becoming "America's Team" through the end of the season, bringing more people to believe than ever before. And that belief could be here to stay.
As he states in his latest article when addressing the Mariner's upcoming offseason and future, Larry Stone, sports columnist for the Seattle Times says, "Their major-league core is solid and the farm system is bursting with potential."
And he's right, With this season's immersion of Jarred Kelenic and prospects like Julio Rodriguez and George Kirby tearing it up in the minor leagues, the future of this team is something Mariners fans can seriously look forward to. 
So while the season may have ended in the same disappointing result as the past 20 years, Mariners fans can finally be optimistic about the future of this team, and the future of this franchise. And as long as they keep believing, anything is possible.