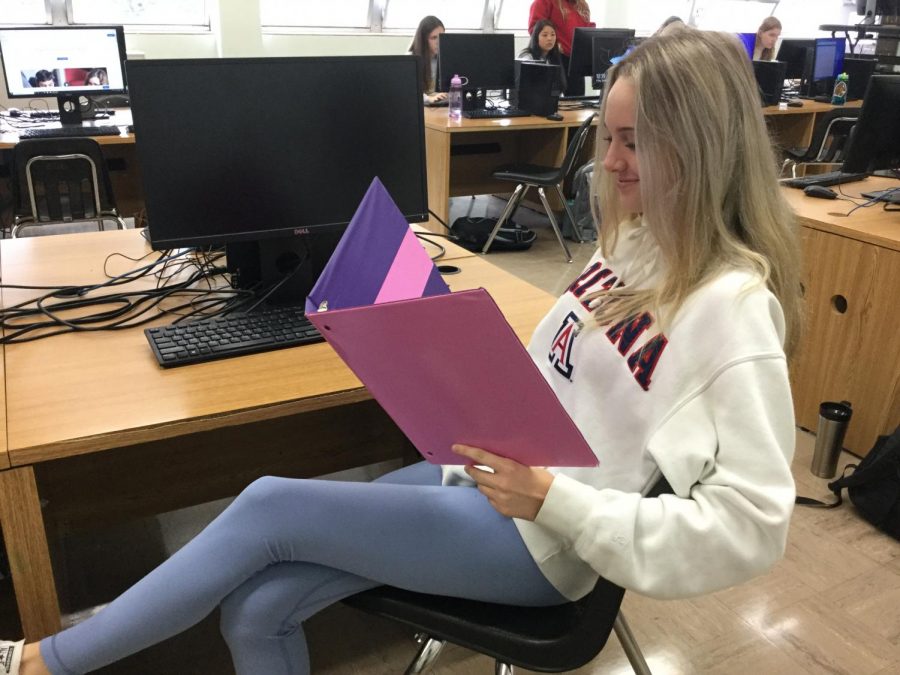 Ava, Alan, a senior at Bishop Blanchet, is very excited to contribute to the Miter.org. She stays updated on current events from the Seattle Times, Fox News, and CNN. Ava is often on social media keeping herself updated on current information.
Ava has participated in many BBHS sports such as volleyball freshman and sophomore year, bowling freshman year, track and field and lastly, varsity golf. Ava loves the Brave Community and you will often see her at sporting events cheering on her friends. Ava enjoys being with family and friends and is excited for her senior year and the future ahead!
Next year, Ava plans to attend college after she graduates and hopes to study interior design. Ava is looking forward to writing for the school newspaper her senior year and sharing her articles with the Brave Community.
Ava Alan, Reporter
May 27, 2020

Senate Republicans Subpoena Blue Star Strategies for Records

(Story)

May 14, 2020

Loyal Customers Line Up For Greek Food

(Story)

May 06, 2020

Communities Coming Together During COVID19

(Story)

Apr 29, 2020

How COVID-19 is Locking Up Our Childern!

(Story)

Mar 06, 2020

Varsity Boy Basketball playoffs ending too fast for The Braves

(Story)

Feb 12, 2020

Senior Night Ends With a Victory

(Story)

Jan 16, 2020

Bishop Blanchet Varsity Basketball Team Has Challenging Season

(Story)

Dec 16, 2019

Boys Basketball Season Opens With a Win

(Story)

Dec 16, 2019

Boys Basketball Season Opens With a Win

(Story)

Dec 04, 2019

Final High School Football Game for the Class of 2020

(Story)

Nov 18, 2019

Bishop Blanchet Fell Drastically 27 to 0

(Story)

Nov 18, 2019

Bishop Blanchet Braves Take Down Cleveland 

(Story)

Oct 10, 2019

Second Defeat for Varsity Football

(Story)

Sep 18, 2019

Braves roll over Kamiak in opener

(Story)